Dr. Georg Gahn Junior and Senior Scholarship
"When I finished high school, I wanted to study a medical major that allows me to work with women and newborn babies. I also enjoy witnessing the first moments of life at birth. So far, I know that I chose the right major for my personality and my ambition. I have two brothers and one sister. We all manage to study online with one computer and two mobile phones. My father used to work in an olive wood factory but he became unemployed last year as a result of the breakdown of the tourism industry in Bethlehem.
As a fresh student, I feel sad for not being able to experience university life. I only know my teachers and my classmates through e-mails and virtual meetings. I have been to the university campus a few times only for my midterm exams. I ask you to join me in prayer to end this stressful period of our lives. I thank Dr. Georg Gahn for supporting me through the Dr. Georg Gahn Junior and Senior Scholarship and I am deeply grateful to the German Lieutenancy for standing in solidarity with the Christians of the Holy Land."
Emilia Abufarha, 1st year Midwifery major student (pictured above)
---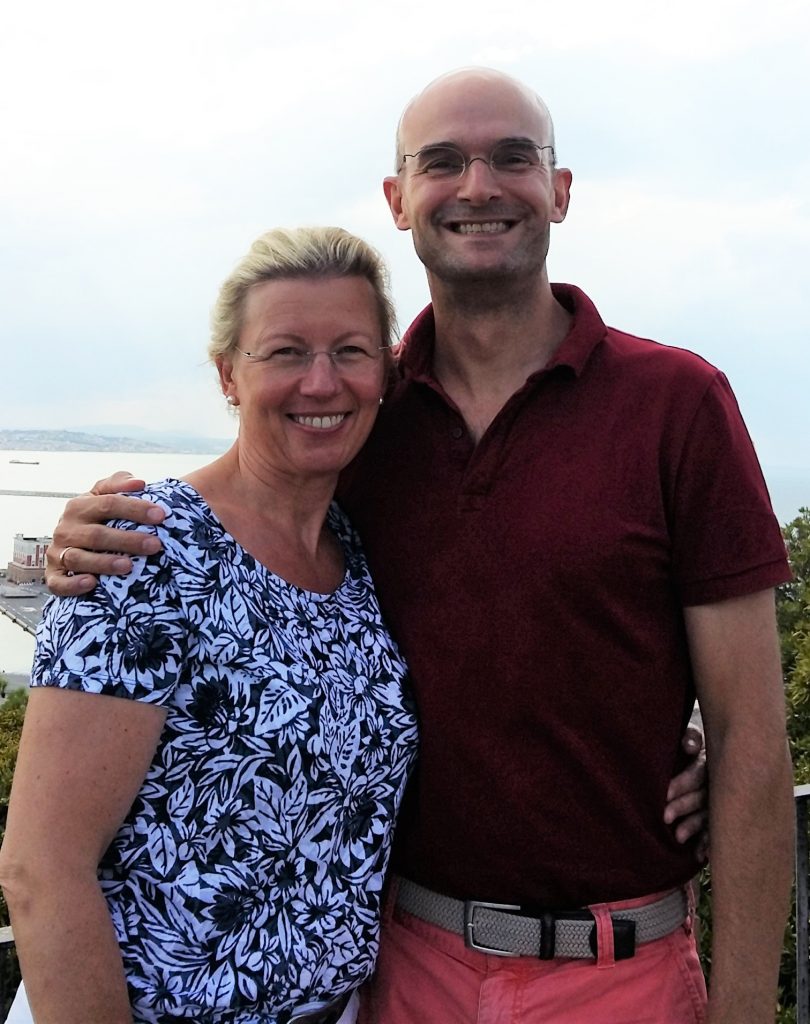 "In 2019 I visited Bethlehem with my wife during my pilgrimage with the members of the Equestrian Order of the Holy Sepluchre of Jerusalem. I was impressed with the way Palestinians live together and get along despite the differences in religion. When I returned to Germany, I thought about a way to stay connected with the young Palestinians keeping in mind the mission of the EOHSJ of supporting Christians in the Holy Land.
I work as a doctor in an academic hospital. We teach medical students, nurses and midwives in our hospital. My father was an obstetrician and gynaecologist so I thought supporting midwifery students at Bethlehem University would be a fruitful project. I appreciate the hard work of the midwives and I know how stressful their job is. They work in shifts and they have to deal with difficult and heart-breaking situations. I wish the midwifery students of Bethlehem University the best in serving the Palestinian community and I am happy to contribute towards their mission with this scholarship."
This article appeared in the Bethlehem University magazine of Spring 2021 (Volume 28, Issue no. 2, pp. 13) Click here for the latest issue.