Margaret Sa'd Endowed Scholarship
"I live with my parents and two sisters in Beit Sahour. I have a twin sister who studies Software Engineering at Bethlehem University. My father used to work in an olive wood factory. He lost his job shortly after the beginning of the coronavirus pandemic. My family has been struggling financially for more than a year now.
I know for many students, online learning is challenging but to me it has been a blessing. I can now work for longer hours and study at the same time since I do not have to physically attend the classes. I manage the marketing and social media campaigns for a local shoe store in town. I enjoy working in this field as I get the chance to practice what I study in textbooks. I believe that being young and active is a blessing that I need to seize despite all the challenges we face in an occupied country.
I am very honored to receive this very special scholarship in memory of the late Margaret Sa'd, a great Palestinian Lady from Bethlehem who believed in the power of education and empowered her family with her love for life. It would not be possible to continue my studies at Bethlehem University without this scholarship."
Rozaleen Rimon Odeh, 3rd year Business Administration major student
---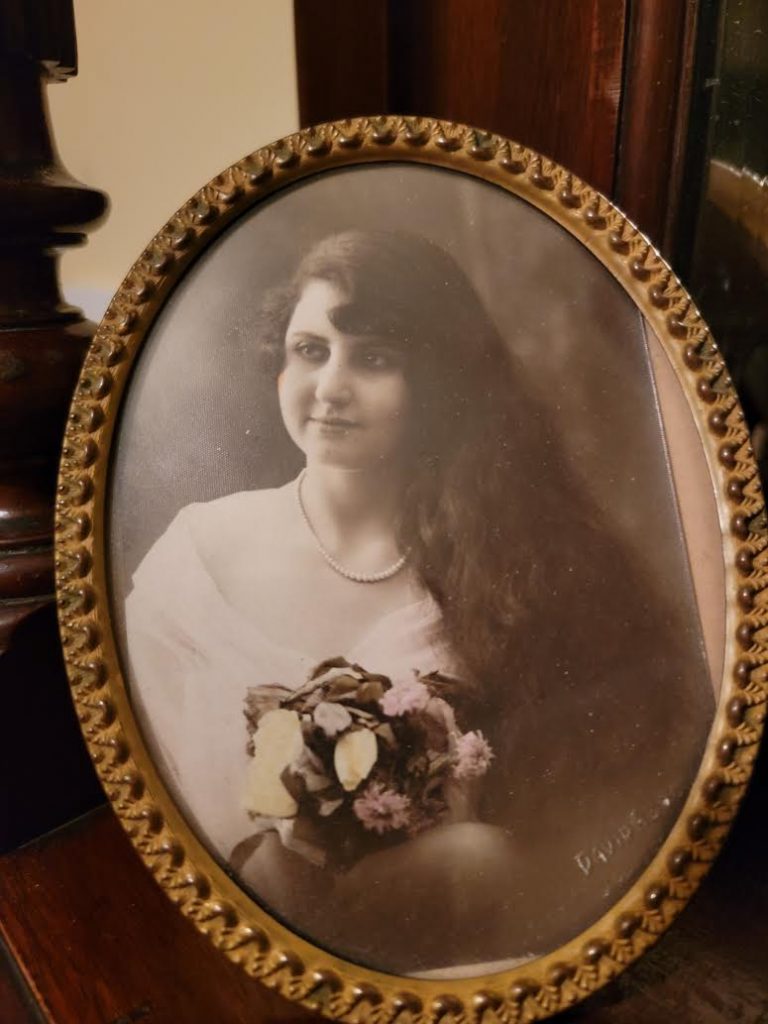 "My Tata (grandma) was a power-house of determination and pride who triumphed over seemingly constant adversity in Jerusalem and Beirut but enjoyed her final years in Abu Dhabi and Virginia. She lived with my grandfather Asaad in West Jerusalem in a beautiful villa, part of which is still there but has been renovated by its new occupants. When the family fled Jerusalem in April 1948, she took her finer belongings and struggled to restart life in Beirut. Their bank accounts were frozen and real estate lost. She sold her valuables to secure a place for my father and uncle to attend a private school in Lebanon. My father used to tell us that she always told him "They can never take your education -Ebadan*!" Margaret was always a proud woman whose gorgeous blue eyes and smile lit up the world. I know she would be very pleased about this scholarship fund for girls."
Ms. Najwa Sa'd
*Ebadan an Arabic word that means Never in English.
Making a planned gift is a wonderful way to show your solidarity and support to Bethlehem University and its mission. Establishing an Endowed Scholarship is one of the many options you can choose from, to support the University and the needy students with your planned gift.

Ms. Najwa Sa'd recently named Bethlehem University in her will and asked that we continue to support a female student through the endowed scholarship, already established by her family, in memory of her grandmother.
This article appeared in the Bethlehem University magazine of Spring 2021 (Volume 28, Issue no. 2, pp. 12) Click here for the latest issue.