Br. Peter Iorlano
VP For Human Resources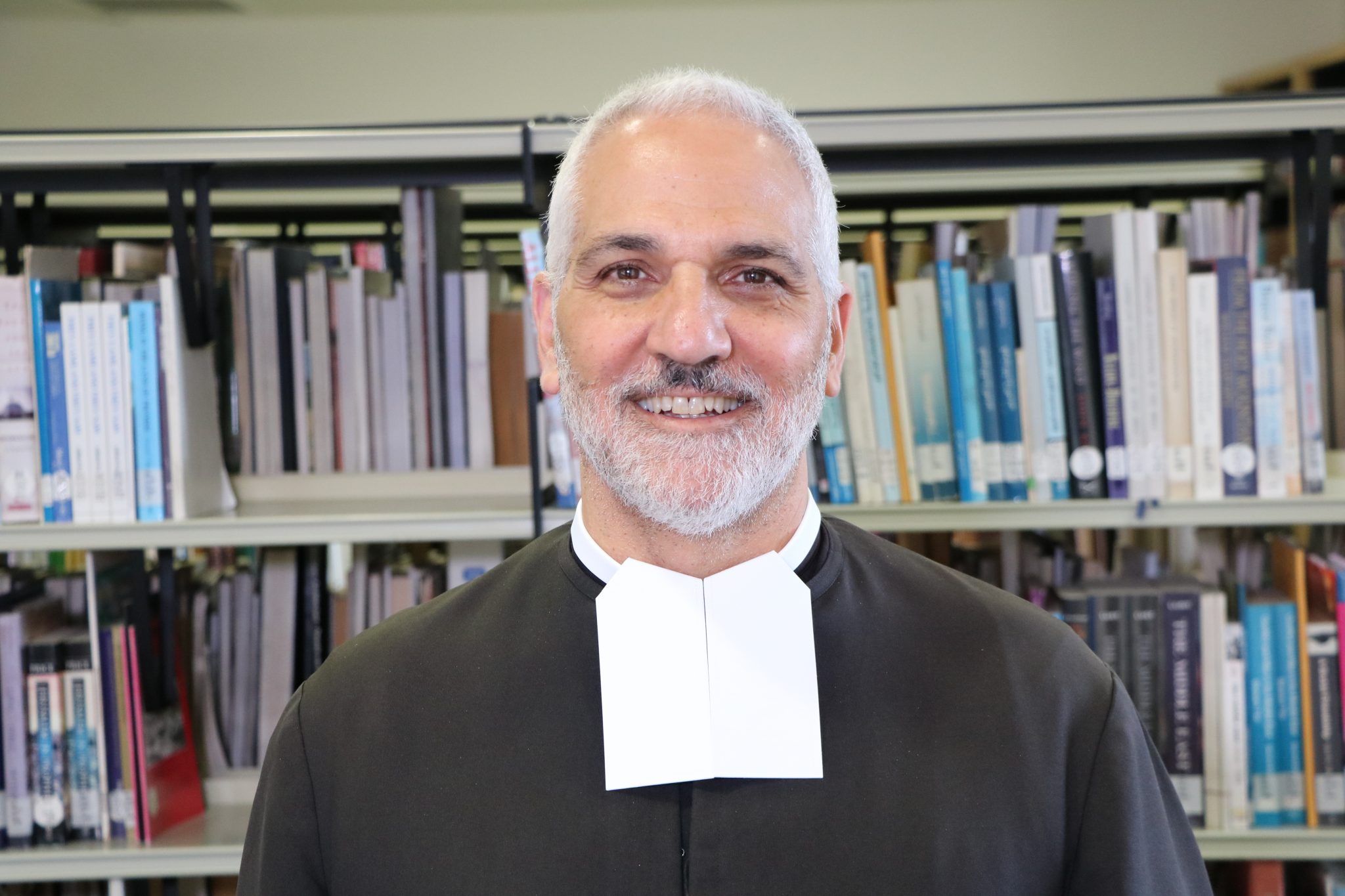 De La Salle Hall, First Floor, Office: D-110
piorlano@bethlehem.edu
022741241 ext. 2309
Brother Peter Iorlano, FSC is a member of the De La Salle Christian Brothers.  He is an American who hails from New York City.  Brother Peter has a BS in Biology and Religious Studies, a Masters in Social Work, and a Masters in Human Development.
Brother Peter came to Bethlehem University in August 2004 and has been serving as the Coordinator of Institutional Values. Until May 2020 he taught students in the Intensive English program and Developmental Psychology to nursing students. He will stop teaching in order to assume the position of Vice President of Human Resources and Administrative Affairs.
Immediately prior to coming to Bethlehem University, Brother Peter served on the Leadership team of the Long Island-New England Province of the Brothers.  His other professional experiences include counseling with delinquent adolescents and their families, teaching and providing student services in a K-12 school, school administration, and work with young adults (university students and graduates) in career counseling and faith formation.
Mission and Objectives
The Human Resources Office (HR Office) creates, encourages, and maintains an environment that supports, develops and sustains the well-being of Bethlehem University's employees, students, and broader community. Its mission supports Bethlehem University by ensuring human resources services, policies, procedures, and systems align with the University's values, vision and mission.
The HR Office develops and communicates sound policies and procedures, provides strategic leadership, seeks to ensure that human resources are utilized and managed efficiently and effectively; and that its functions are carried out with accountability, equity, integrity, and transparency.
Functions
The major functions of the Office of Human Resources include but are not limited to the following:
Set up recruitment, selection, and employment policies and procedures.
Develop and coordinate staff professional training, development, and education.
Assist in managing and implementing the performance appraisal system
Provide safe and effective working conditions, thus enhance employee welfare by providing assistance and encouraging a positive relationship among University employees.
Manage and maintain employees' records and files, and provide statistical information and reports to the appropriate parties.
Develop, implement, and update personnel policies and procedures.
Supervises the following Units: Cleaners, Clinic, Enterprise Information System Unit, Gardeners, Instructional Technology Unit, Maintenance, Office of Assistant VP for Information Technology, Plant Personnel, Security Guards, and Technology Infrastructure & Support Unit.