Mission and Objective
The mission of the Department of Biology is to provide students with high-quality educational experience in the biological sciences. The curriculum offered by the Department requires students to develop critical-thinking skills and competence in the use of modern biological techniques, and in the analysis, interpretation, and presentation of data.
The Department prepares students to contribute to diverse communities as educators, researchers, professionals, and future leaders in society. Furthermore, the Department promotes a caring and supportive environment in which each student's self-esteem is fostered by positive relationships with students and staff. The Department looks forward to further expanding its two research centers, which conduct high-quality research to continue serving the current graduate and undergraduate programs.
Upcoming Events
No Events Available
Faculty of Science News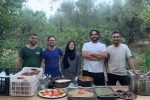 September 14, 2023
A team from Bethlehem University's Palestine Institute for Biodiversity and Sustainability recently wrapped…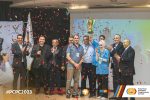 September 12, 2023
Bethlehem University participated in the 12th Palestinian Collegiate Programming Contest (PCPC-2023), sponsored by…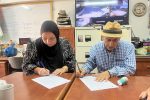 July 6, 2023
The Palestine Institute for Biodiversity and Sustainability (PIBS) at Bethlehem University signed a…