Nadia Bani Shamsa
Director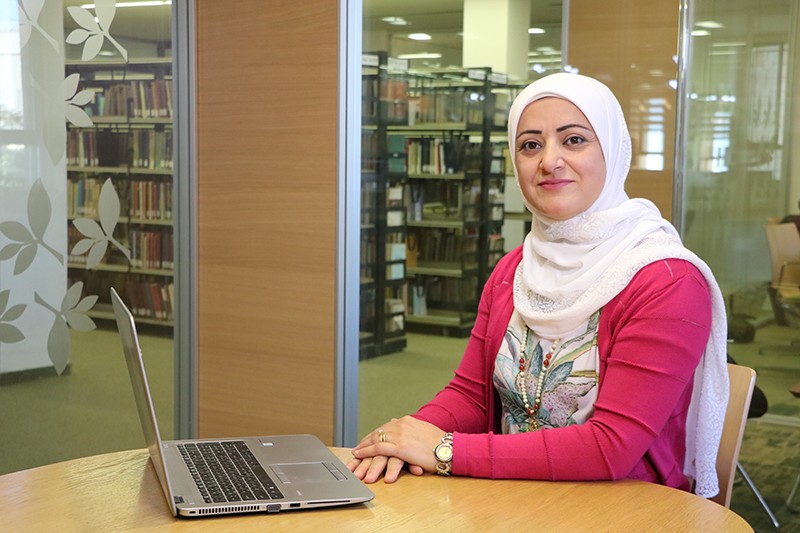 Address

Br. Vincent Center,
Manger Square
Bethlehem

E-mail

nbshamsa@bethlehem.edu

Phone

+970-2-275-5160
Arabic School for Foreign Students and Diplomats
The Arabic School of Bethlehem University has  consistently been attractive to students for the last 10 years for multiple reasons, among them the special methodology used by the school and the well-trained teachers who are qualified to teach spoken and media Arabic for foreigners. The opportunity to live in the city also attracts students since it is a quiet city with comfortable accommodations and delicious food.
We strongly believe that students who speak the Palestinian dialect first can approach Fusha or Modern Standard Arabic easily. We encourage universities to send classes to Bethlehem University to get a solid foundation for spoken Arabic.
Mission and Objectives:
To teach the Arabic Language for Foreigners' students from all over the world. We know there are few international study programs that offer the combined experience of language and culture as BVMC does.
In addition to teaching the Arabic language, we bring students on trips to see villages and how Palestinians live. We occasionally host breakfast for all students to try Palestinian food.  Our International students have the opportunity to combine their study of the Arabic language with rich experiences of Palestinian culture.
BVMC offer Learning Arabic to foreigners:
Beginner, medium, and advanced level
Transferable audit for credit and / or no credit
Palestinian Slang and / or official Arabic
Group, customized, and individual learning
Flexible scheduling
In addition we offer:
Highly qualified and licensed academic educators
Learning and teaching a simulated environment
Realistic and hands-on modern and learning experience
Individualized, hospitable and respectful environment.