Mission and Objectives
The HRL reflects our conviction that the genetics of human populations present both the greatest challenge and the great opportunity for genetics in the future. We also believe that genetics of a people are most appropriately addressed by scientists who live in the same places as those people. Clearly this requires specialized training and sustainable transfer of technology. By virtue of its unique role in human cultural evolution, the Middle East represents one of the world's most intense challenges to human genetics. The HRL offers practical and sustainable results for the Life Sciences Department at Bethlehem University. We have identified exactly the components of current genomics technology that can be directly transferred to Bethlehem University, that will be of practical application to medical and public health research in Palestine, and that will enable students at Bethlehem University to obtain up-to-date training in these disciplines.
Latest Posts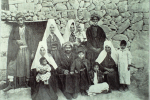 January 19, 2022
This rare book written in multi-languages is titled: "Bethlehem" and was published by…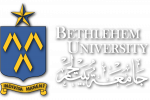 January 17, 2022
Free Online Course "Qualitative Research Methods for Mental Health in War and Conflict"…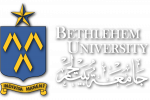 January 17, 2022
ICEMC-2022-FlyerDownload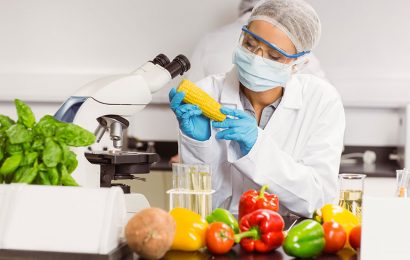 FSS-120 Module: Advanced Food Safety Module Description & Objectives: This capstone Food Safety course will identify and explain HACCP principles and provide students the skills to create a complete HACCP plan and self-inspection. Students will be prepared to pass an international food safety manager certification exam. Module Learning Outcomes: Upon…
Meet Our Featured Instructors
They are highly qualified and trained in their areas
Our Happy Students
For many years, my dream was to pass MRCOG exams (international exam in obstetric and gynecology specialty) hoping this will be an added value to the medical practice in Palestine. Unluckily, this was hard to achieve as my part two exam, which usually held abroad, was postponed twice in one year because of COVID pandemic. Fortunately this time, thanks to Pearson VUE test centre at Bethlehem University I was able to make it here in Palestine. All in all, I was very happy with my exam experience. The staff members were very polite, kind and professional. They provided great instructions and help when needed. I am really grateful that they helped me to take this opportunity. Thank you so much.
Dr Razan Abukhaizaran, Obstetrician and Gynecologist
"We had to do a lot of prep work to get the center ready. We, as proctors, are required to be knowledgeable about the systems and software involved and we are constantly updating our knowledge. Pearson is a very professional company, which is why we're committed to it and to hold up our end of the deal as a trusted institution."
Mr. Ibrahim Nuaimi, Test Center Proctor
Abu Alteen lives in Ramallah, he recently took advantage of the test center.  He has taken previous certification exams in the United States.  Abu Alteen says "What a boon it was to be able to stay home and take care of his testing needs.  The proctors were assuring and so responsive to me and my needs. The center was quiet and well equipped, which really helped me to be able to focus on successfully completing my exam. Having this test center takes so much worry out of what was previously a very painstaking task."
Mr. Firas Abu Alteen, Chief Internal Auditor of the Palestine Capital Monetary Authority
Our Awesome Pricing Plans For You
It's very simple to choose your desired pricing plan
BASIC
Access to 30 courses
Example code available
Low quality videos
Certificate after completion
Private sessions
BUY NOW
STANDARD
Access to 50 courses
Example code available
Medium quality videos
Certificate after completion
Private sessions
BUY NOW
PLATINUM
Access to all courses
Example code available
High resolution videos
Certificate after completion
Private sessions
BUY NOW
[contact-form-7 404 "Not Found"]