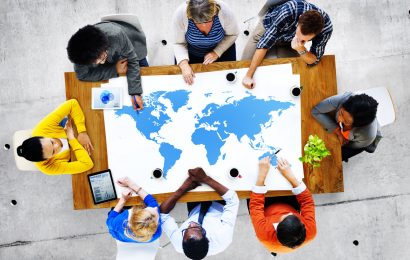 Module Description & Objectives: In this module, students will be familiarized with the core intercultural communication competencies necessary to deliver exceptional service in the hospitality industry. Students will assess their individual cross-cultural knowledge and skill and learn techniques for recognizing and accommodating for cultural differences in communication styles. Through in-class…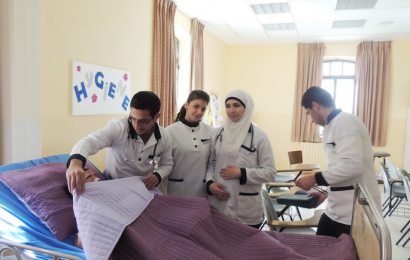 Mission Statement The mission of the Faculty or Nursing and Health Science is to improve the health status of people with cancer through educating and up-skilling qualified nurses in best oncologic and palliative care practice. They will develop the ability to provide good quality, evidence-based, comprehensive assessment and care, be…
Meet Our Featured Instructors
They are highly qualified and trained in their areas
Our Happy Students
In 1977, I enrolled at the Teachers College at Bethlehem University as a transfer student from Bir Zeit College. Br. Joe was then the president of the University and he used to teach some courses for the English major. I took two courses with him: Linguistics and Communication. He was one of the best teachers, yet tough. No student dared be absent from his class. Upon graduating from the University, I went into Br. Joe's office to inquire about the possibility of a job in the Library. Having known me as a student, he offered me a part-time job at the Circulation Desk. A year later, he nominated me for an Amideast scholarship for an MA in Library Science at the University of Michigan, Ann Arbor, USA.  Upon completion of my MA in 1981, I came back to fulfill my service obligation and assumed the headship of the Arabic Technical Services. To you Br. Joe, I attribute the start of my employment at Bethlehem University that has continued to the present day. Br. Joe was known for taking pride in his friendship with the students from the Bethlehem Refugee camps.  He boasted feeling safe while wandering around Bethlehem during the Intifada of 1987 because of his many friends and acquaintances in town. Br. Joe's love for the Palestinians was no less than that of his countrymen. Be assured Br. Joe that you have a special place in the memory of Bethlehem University and of many Palestinians.  Rest in peace.
Elsa Hazboun, Assistant to Vice Chancellor – BU
My wife Eileen and I feel so sad for the departure of Brother Joe. Eileen was his secretary at the Pontifical Mission in Jerusalem for about 9 years prior to his becoming the Vice Chancellor of the Bethlehem University. We both extend our sincere condolences to the Christian Brothers of de La Salle Community as well as all the members of his family. He is truly a man to be remembered for his dedication in helping the Palestinian people in the Holy Land in various venues in addition to his helping students at Bethlehem University. May he rest in peace.
Antoine D. Nesnas, a friend
The English Knights and Dames of the EOHSJ pray for the repose of the soul of this holy man who radiated joy and confidence in the future of the young in a world of eternal turbulence.  May God grant him the eternal rest he richly deserves and send us more like him.
Michael Byrne. Lieutenant
Our Awesome Pricing Plans For You
It's very simple to choose your desired pricing plan
BASIC
Access to 30 courses
Example code available
Low quality videos
Certificate after completion
Private sessions
BUY NOW
STANDARD
Access to 50 courses
Example code available
Medium quality videos
Certificate after completion
Private sessions
BUY NOW
PLATINUM
Access to all courses
Example code available
High resolution videos
Certificate after completion
Private sessions
BUY NOW
Information
PO Box 1212, California, US
example@example.com
+61 1111 3333