Mission Statement
The Faculty of Applied Sciences, Technology, and Engineering was established in 1973, and since then it has played an important role in serving the local Palestinian population.
Many of BU's science graduates are employed in education, teaching mainly in local high schools, either as General Science teachers or specializing in a specific science in the upper grades. The Faculty believes that it is important to maintain a close cooperation with our feeder schools, particularly with our science graduates, by encouraging them to upgrade their programs and teaching methods and benefit from the services of their local University.
Bethlehem University Science graduates are employed by local NGOs as research workers in projects designed to understand and improve the Palestinian society. They are also employed as scientists in local industry.
Providing an undergraduate high quality education is a major priority of the Science Faculty. Good teaching is promoted by research and scholarship. Creative research is stimulated by the direct communication between teacher and student and the awareness of the outreach responsibility to the local community. Whenever it is possible and appropriate, our undergraduates and some of our graduates are directly involved in research activities undertaken by their teachers.
Faculty of Science News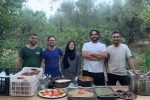 September 14, 2023
A team from Bethlehem University's Palestine Institute for Biodiversity and…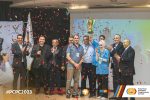 September 12, 2023
Bethlehem University participated in the 12th Palestinian Collegiate Programming Contest…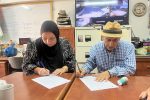 July 6, 2023
The Palestine Institute for Biodiversity and Sustainability (PIBS) at Bethlehem…
Upcoming Events
No Events Available