Mission Statement
The Institute of Hotel Management and Tourism has been an integral part of Bethlehem University since its opening in October 1973. The Institute clearly fulfills three of the principle goals of Bethlehem University:
It provides the only higher educational training center for Palestinian youth interested in preparing themselves for the hotel and tourism industry without going abroad;
It responds to an important local community need by providing professionally trained graduates to maintain and expand the hospitality industry, especially in Bethlehem and Jerusalem; and
It helps young people remain in their homeland by training them for careers with excellent employment opportunities.
The Institute of Hotel Management and Tourism is a member of the International Hotel Association and the European Hotel School Directors, and is the only accredited International Air Transport Association/Universal Federation of Travel Agent Association (IATA/UFTAA) authorized training center in Palestine.
Institute News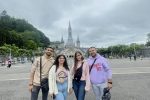 September 25, 2023
Bethlehem University's Institute of Hotel Management and Tourism had the…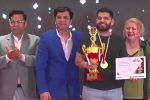 February 23, 2023
Daniel Al Zoghbi, a graduate of the Institute of Hotel…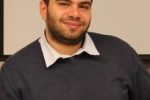 January 16, 2023
The Institute of Hotel Management & Tourism is grateful for…
Upcoming Events
No Events Available