Walking into the hotel management on the afternoon of Thursday, November the 24th, one wouldn't imagine that they were in the heart of Bethlehem. As scents of Thanksgiving cooking wafted through the softly lighted and sturdy stone building, one could almost imagine him or herself at their grandmother's house. This time, however, the feast of the senses was prepared by none other than Head Chef Peter Hermantas, who had prepared many delights.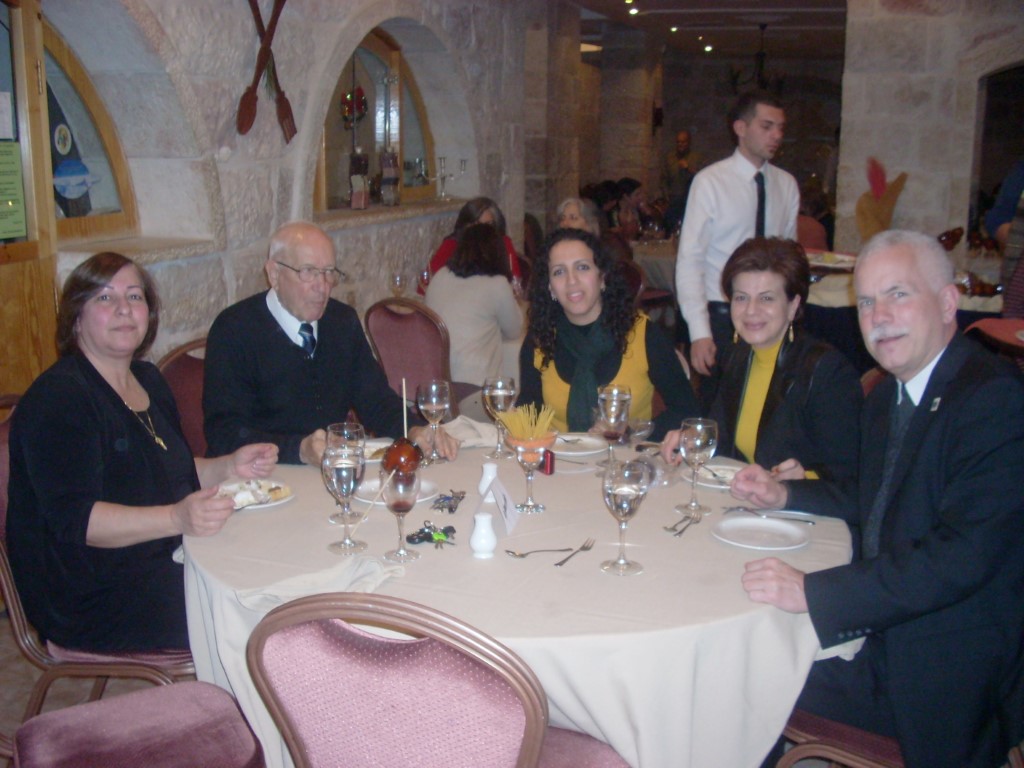 The first Thanksgiving feast held for the community, it was a day for staff, faculty and the Brothers to celebrate their communion and for many, to remember the good old days.
For Chef Hermantas, who joined Bethlehem University's culinary arts team as the head chef and cooking instructor, it was an opportunity to extend and expand his repertoire. He wanted this day to be very special, knowing of the deep spirituality and importance of the holiday, especially for the Brothers. It was a day for which everyone was thankful whether they were American or Palestinian.
For his part, Chef Hermantas was thankful for the great response and turnout, as well as the support and hard work provided by the staff of the Institute of Hotel Management. It was also a great experience for the hospitality students, who eagerly prepared for the feast.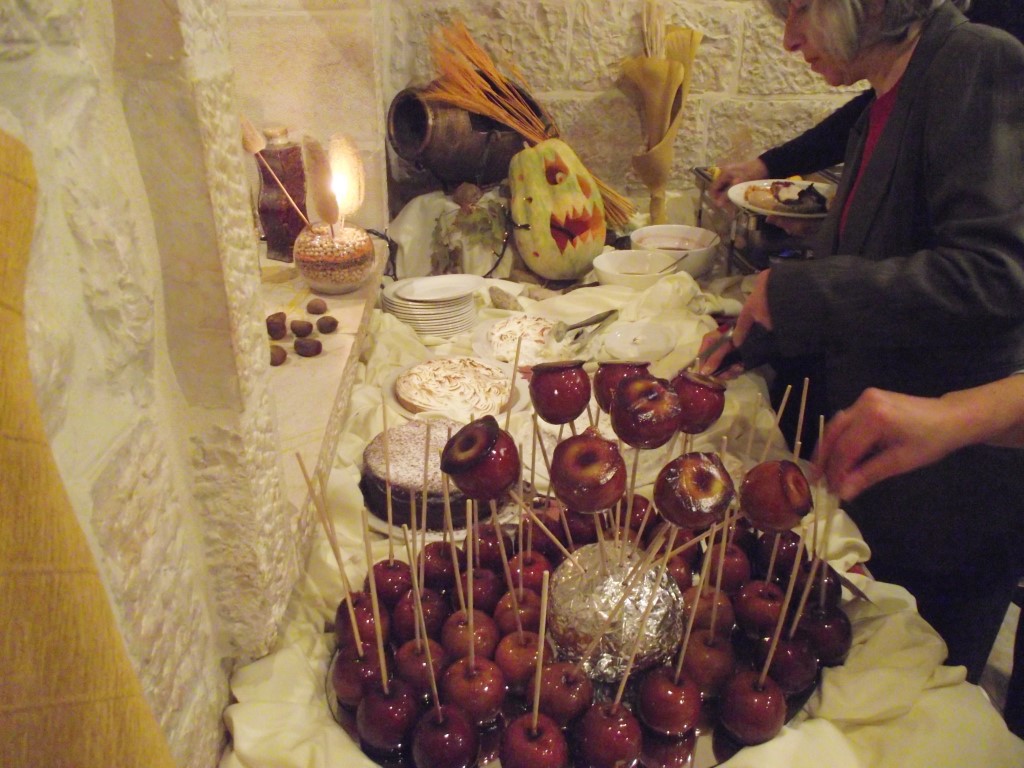 Brothers from the University, staff and faculty members were delighted as they sat down to the lovely meal, helping themselves to the delicious buffet. Bethlehem University is indeed the perfect setting to celebrate the Thanksgiving holiday, for each and every day the students are thankful to have the opportunity to pursue their dreams, made possible by the prestigious academic institute. Bethlehem University staff and faculty members are thankful for the many years of support the University has offered and for the opportunity to help guide the young minds of tomorrow. Br. Jack Curran, Vice President for Development says, "Here in Bethlehem, I am happy to have the opportunity to express my profound gratitude to God for all our community, friends and benefactors, all around the globe."

Bethlehem University wishes to thank the Institute for their efforts:

Mr. Nabil El-Mufdi, Director of the Institute of Hotel Management
Ms. Rania Abdel Nour, Administrative Assistance and Coordinator
Mr. Peter Hermantas, Head Chef and Cooking Instructor
Mr. Sameer Bannoura, Restaurant Training Supervisor
Mr. Elias Juha, Training Coordinator
Mr. Ibrahim Asakra, Cook
Mr. Ameen Radi, Cleaning