On Tuesday, 21 December 2011, Monsignor. John E. Kozar, newly appointed president of the Catholic Near East Welfare Association (CNEWA) and the Pontifical Mission for Palestine and Israel, honored Bethlehem University with an introductory visit. Hosted by Vice Chancellor Br. Peter Bray; Executive President Dr. Michael Sansour and President for Development, Br. Jack Curran, Msgr. Kozar toured the campus and became one of the first visitors to tour the nearly completed Education building.

Joined by Fr. Guido Gockel, CNEWA Vice President of the Middle East and Europe and Mr. Sami El-Yusef, CNEWA Regional Director for Palestine and Israel, the trio also met with Vice Chancellor Br. Peter Bray, who was delighted to welcome the new appointee. Kozar's appointment succeeds that of Msgr. Robert L. Stern, a priest of the Archdiocese of New York who has been the chief executive of the agency since 1987.
The CNEWA has been a strong supporter and advocate of Bethlehem University and of the Holy Land's Christians. Instrumental in the founding of the University, CNEWA officials serve on the Board of Directors and continually maintain a keen interest in the University. We wish Msgr. Kozar a blessed and fruitful time as the new president and look forward to welcoming him again to our campus. You can read the Monsignor's new blog here and keep up with the latest CNEWA news.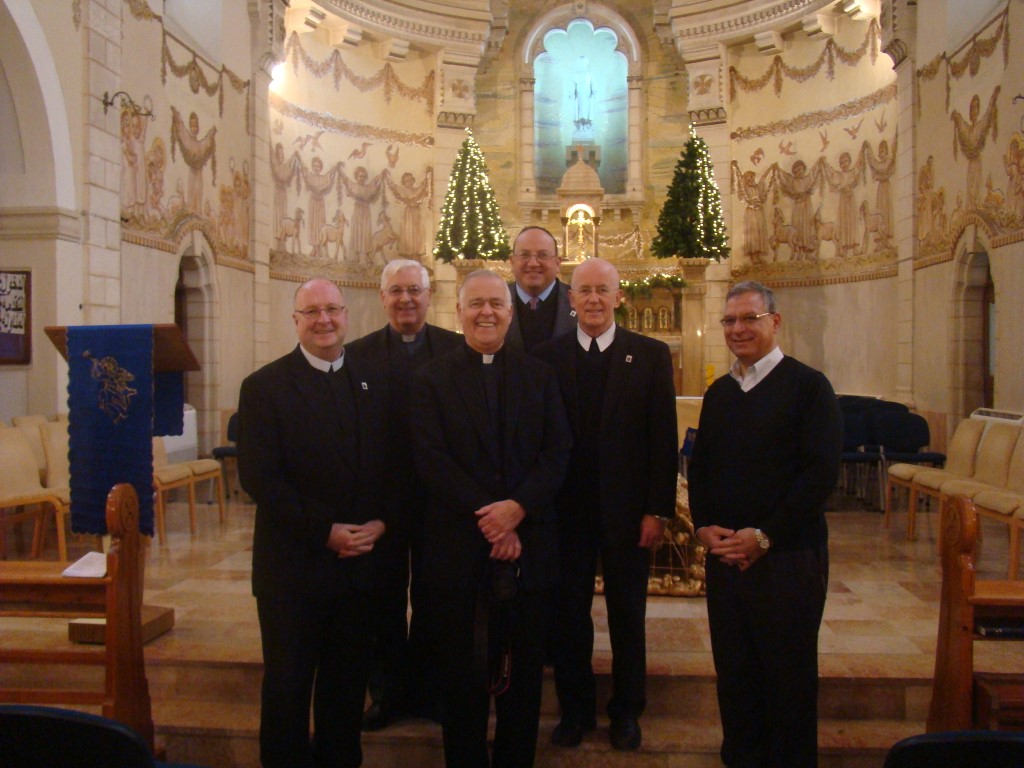 Left: The group in the Chapel of the Divine Child. The chapel was built in 1907 and houses the beautiful statue of the child Christ.