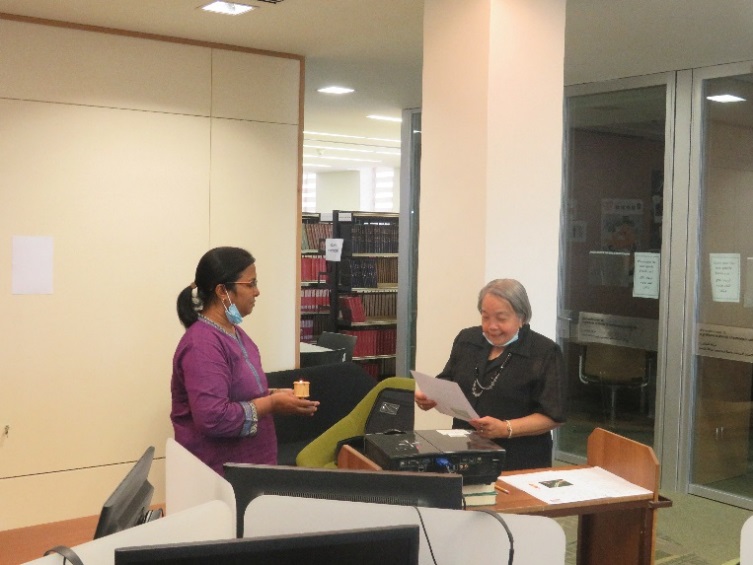 We would like to welcome Ms. ELIZABETH D'SOUZA, a member of the Teresian Association, as the new Library Director of Bethlehem University for the academic year 2020-2021. If you would like to be in touch with her, the contact details are:
Email: edsouza@bethlehem.edu
Office number is ext. 2024.
Our warm congratulatory wishes to Elizabeth as we bid farewell to Mellie Brodeth for faithfully serving Bethlehem University – in different capacities – for the past thirty years.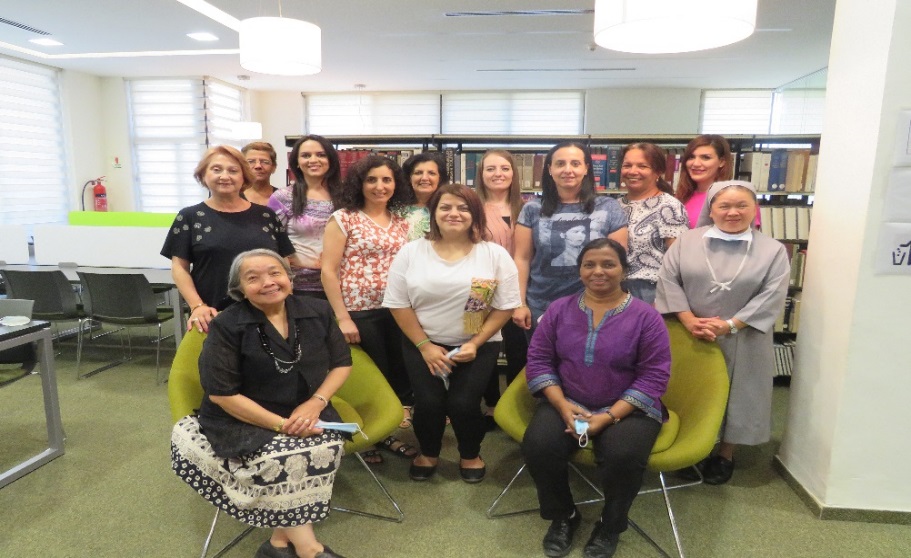 Elizabeth joined the Library Staff during the annual, in-service training days on 25 and 26 August for our ongoing professional development. These scenes capture digitally the memorable moments when the Staff witnessed Mellie "passing on the torch" to Elizabeth, as well as happily bonding together as they posed for a "souvenir photo."