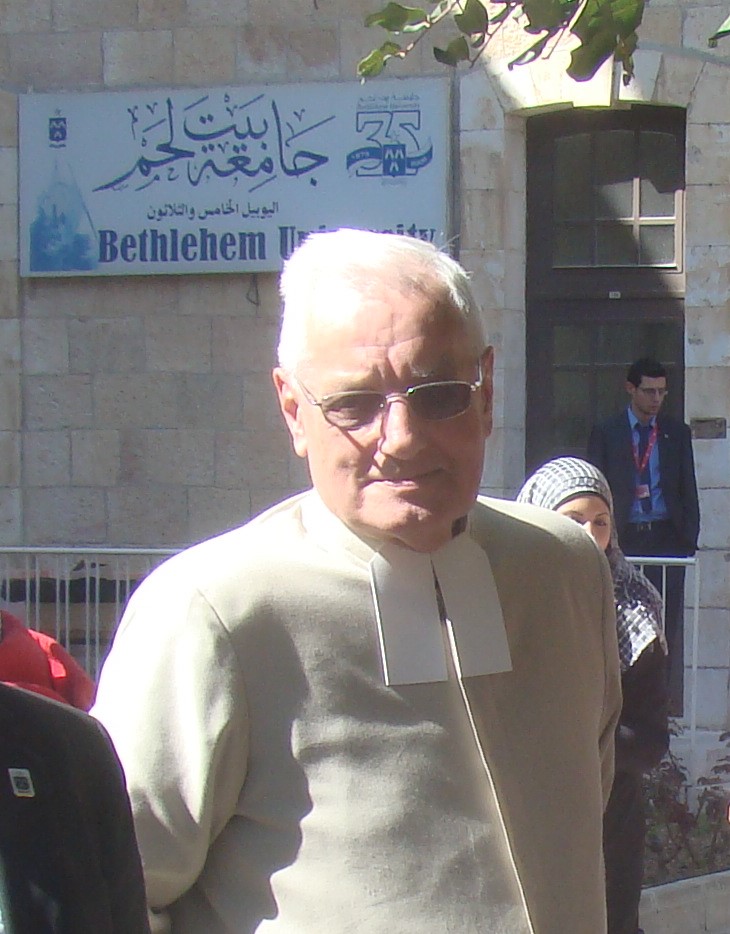 Bethlehem University mourns the death of Brother Regis-Claude Robbe, FSC, the former Provincial of the Proche-Orient District.
Brother Robbe passed away peacefully in Cairo on Friday, 18 September 2020, at the age of 83. He spent most of his life serving Lasallian Schools in the Middle East.
He visited Bethlehem University in 2012 accompanying Brother Álvaro Rodríguez Echeverría, FSC, Superior General of the Brothers of the Christian Schools, during his regional tour of Lasallian Institutions in the Middle East.
May his soul rest in peace.