The lives of students and their families have been significantly affected by the closures caused by the COVID-19 outbreak. Bethlehem University ensured that students with disabilities continue to receive quality education while transitioning to remote learning.
The Resource Center for Students with Disabilities has been working day and night to ensure the success of its students. More time and resources are required for students with disabilities to actively participate in remote learning. The Resource Center Officer, Occupational Therapist Hind Zahdeh (BU'09), followed up with their families and prepared the necessary resources for their classes.
"One of the major issues of the students is missing social life on campus. They used to receive a lot of support from their classmates which helped them in class," Hind said.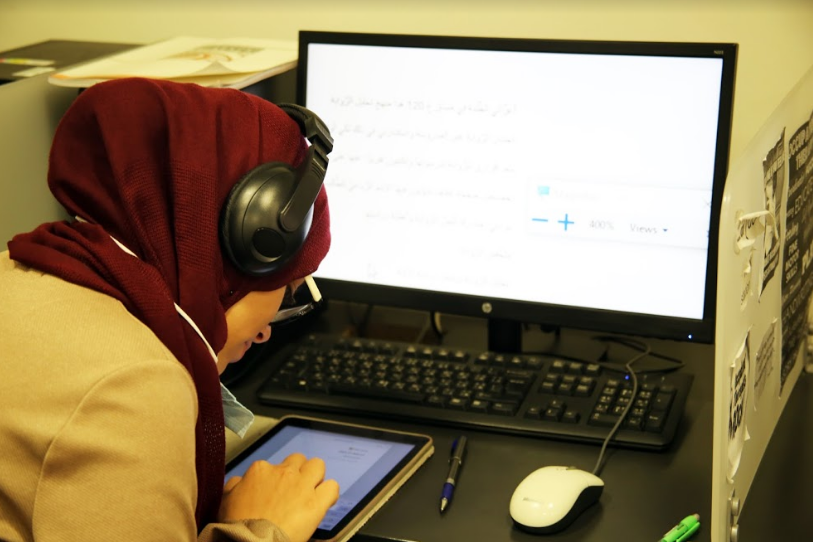 The challenges of remote learning are very difficult, but thanks to a generous donation of iPads, the Center is able to provide, for students with disabilities, a tablet for each with specially designed materials.
Duha Bustanji, a first year partially blind student, said her parents used to magnify the text font to fit on A1 papers while in high school. However, thanks to the Center, she is now able to read her books through the tablet that she could not afford.
"It was challenging at the beginning to turn to online learning specially as a first year student, but thanks to Ms. Hind, I was able to follow up with my classmates," Ms. Bustanji said.
George Thalgieh, a first year totally blind student, said "It is not impossible to study online. As a blind person, I faced problems in logging into my classes at the beginning, however, the university provided me with the necessary guidance to be able to follow up my schedule."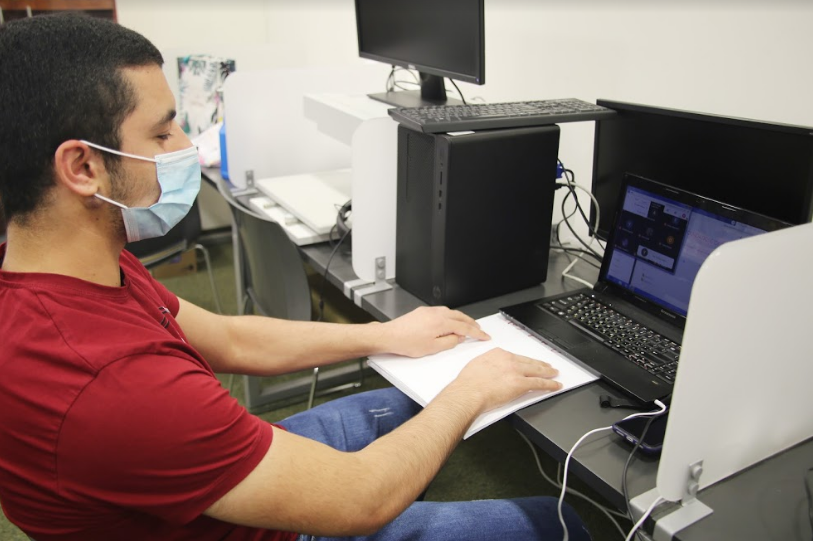 Some of the students need special equipment that their families cannot afford. For this reason, the university decided to allow on campus students with disabilities to use the specialized equipment of the Center while strictly adhering to COVID-19 protocols and safety measures.
Bethlehem University is deeply committed to a policy of equal opportunity for all students. The Center, which currently provides services to 27 students, serves as an advocate for students with disabilities and provides them with a variety of services designed to coordinate their academic accommodations, enhance their academic success, and ensure their access to all phases of university life.
This article appeared in the Bethlehem University magazine of Fall 2020 (Volume 28 – Issue no. 1) Click here for the latest issue.