Bethlehem University representatives participated in a virtual event for the Palestinian Students Scholarship Fund (PSSF) that was held on Saturday, 23 January 2021.

Vice Chancellor Brother Peter Bray, Development Officer Ms. Shahinda Nassar, and two scholarship recipients attended the virtual fundraiser event entitled "The PSSF Brightening the Future of Palestinian Students."

The main goal was to listen to the scholarship students, elected officials, community leaders, and university leadership and to discuss the obstacles that Palestinian students face in their pursuit of higher education.

Vice Chancellor Brother Peter Bray introduced Bethlehem University to the participants of the event and said, "I am particularly grateful to the Palestinian Students Scholarship Fund for the support the fund has provided for our students."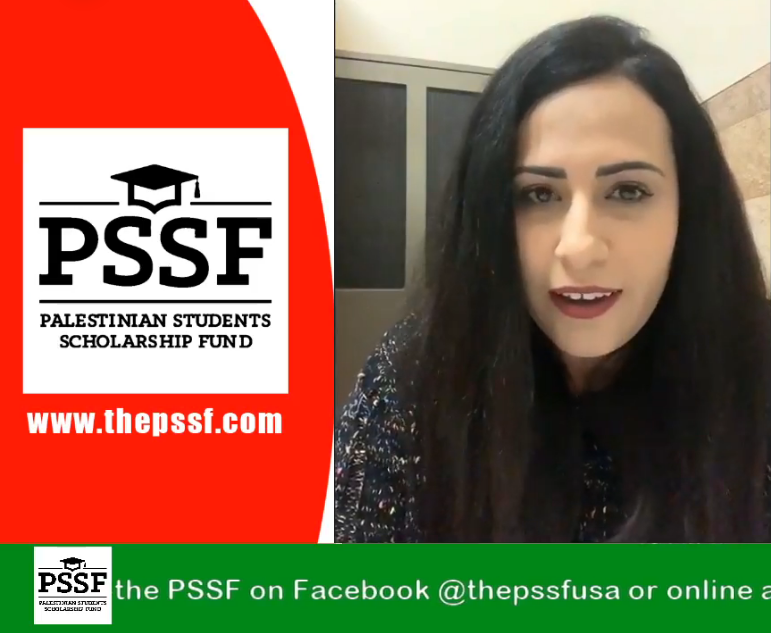 Development Officer Ms. Shahinda Nassar talked about the impact of the PSSF scholarships on Bethlehem University students and introduced the student recipients who joined the event.

Rahma Al-Maharbah and Yara Abdeh talked to the audience about their lives and the challenges they face in their everyday life. They also emphasized how the scholarship is supporting them to achieve their academic goals.

Both students were chosen to thank the board and the donors of the PSSF on behalf of the 20 Bethlehem University students who receive scholarship support from the PSSF this academic year.

Mr. Ali Ata, a Board member of the PSSF, addressed Bethlehem University and said "We will always be there to support your noble mission. We doubled our funding this year and may God help increase our funding to your institution next year."

Scholarships change the lives of the students who receive them and often change entire generations of a single-family.

The Palestinian Students Scholarship Fund is a Chicago based fund that provides Bethlehem University with twelve scholarships annually. With the outbreak of the coronavirus this year, the PSSF gave 20 scholarships to Bethlehem University. The Fund was founded in 2015 by a group of Palestinian Americans to support students that have no access to Higher Education due to financial hardships. The Fund aims to enable bright young men and women to seek advanced degrees to better themselves, their families, and their communities.