On Saturday, 13 March 2021, The Holy Father Pope Francis appointed Archbishop Leopoldo Girelli as the Apostolic Nuncio to India.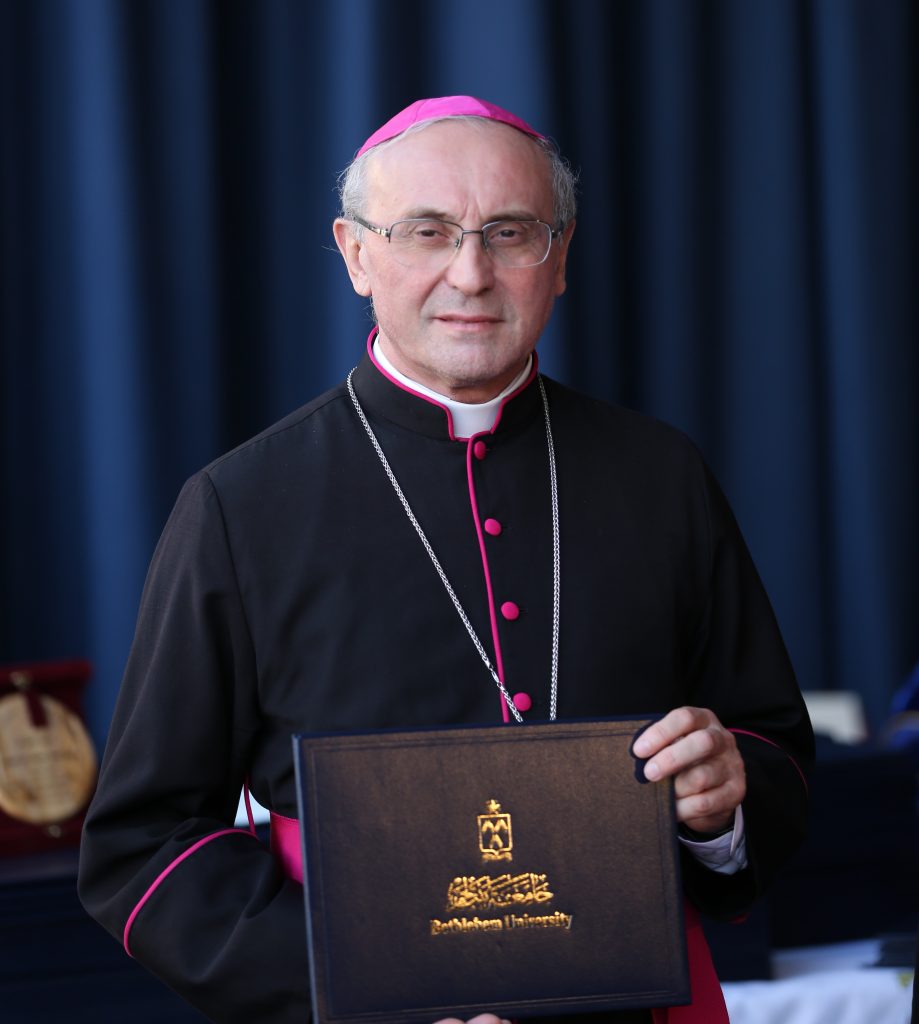 Back in September 2017, Pope Francis appointed Archbishop Girelli as the Apostolic Delegate to Jerusalem and Palestine. By right of office, the Apostolic Delegate becomes the Chancellor of Bethlehem University, serving as the Holy See's representative on Bethlehem University matters and acting as chief advisor to the Vice Chancellor concerning the Holy See.
Brother Peter Bray, Vice Chancellor, wrote to Archbishop Girelli to thank him for his interest in and support for Bethlehem University during the time he was in Jerusalem.
Brother Peter mentioned that he had always found Archbishop Girelli attentive to and supportive of what was done at Bethlehem University and was grateful to him for his support. He wished him well for his new appointment.
On behalf of the Bethlehem University community, we thank Archbishop Girelli for his years of service and devotion to Bethlehem University and Palestine.