The senior occupational therapy students of the Faculty of Nursing and Health Sciences at Bethlehem University met online with students from Howard University, Washington.
Those in the meeting are engaged in research for their seminar courses, and the Howard University students are conducting research for a master's degree. The meeting began with a presentation by each group about their universities. This was followed by a discussion of the research projects and common issues and challenges in occupational therapy.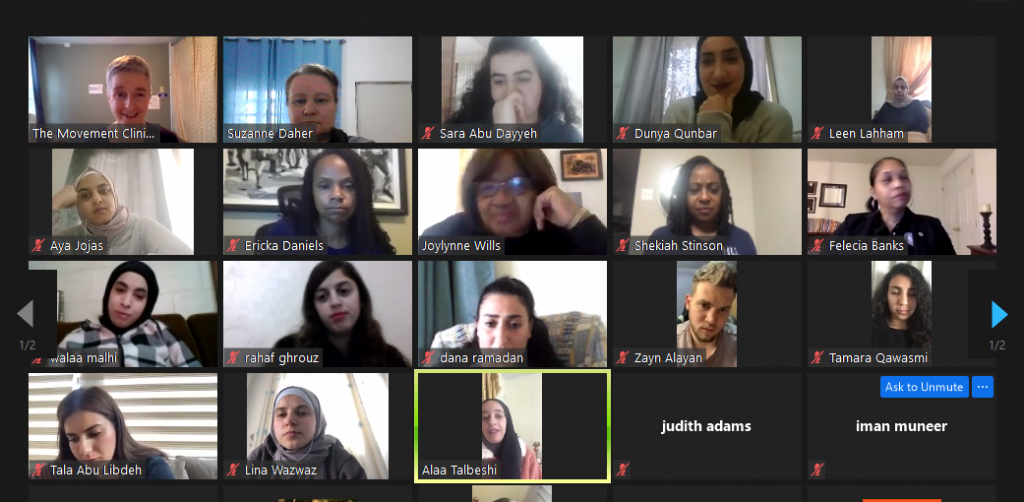 Every year the occupational therapy program fundraises to support a small number of students to travel to California and take part in the summer program offered by the University of Southern California. This year the program will be virtual and so far there are four scholarships ($800) to cover the students' online fees.