Bethlehem, Palestine, May 25-26, 2023
About the Conference
The conference on "Current Status and Future Prospects of Service Learning" brings together scholars and professionals with a shared interest in advancing the understanding and practice of Service Learning. This event aims to facilitate the exchange of knowledge, research, and ideas to foster the growth and development of Service Learning in various educational settings. Participants will explore topics such as the impact of Service Learning on student development, innovative methods for integrating Service Learning into curricula, and the potential of Service Learning as a pedagogical tool for fostering civic engagement, critical thinking, and empathy in learners.
We invite all students, faculty members, lecturers, and community partners to attend this Conference, taking place in Bethlehem, Palestine, on May 25-26, 2023. This event is hosted by Bethlehem University (BU) in collaboration with the Uniservitate Hub for Central and Eastern Europe and the Middle East, managed by the Catholic University of Eichstätt-Ingolstadt (KU). Funded by Porticus and supported by KU, Uniservitate, The John Paul II Catholic University of Lublin (KUL), and Ukrainian Catholic University (UCU).
The two-day event offers a diverse program, including keynote presentations, engaging workshops, and poster sessions.
Speakers at the Conference
Khrystyna Kovtsun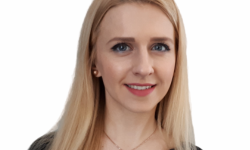 Khrystyna Kovtsun, director of UCU Legal Clinic, board member of the NGO Association of Legal Clinics of Ukraine, lawyer and attorney specializing in the field of military law; human rights activist (documenting war crimes for the initiative "Tribunal for Putin" (T4P). Research interests: war crimes, documentation, protection of the rights of servicemen.
Ivanna Andrusechko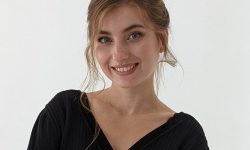 Ivanna Andrusechko, MSc (Economics), Program and Projects Manager of the Centre for Teaching and Learning Excellence at Ukrainian Catholic University. Responsible for the Core Curriculum Program and facilitation of using the SL method in the program. Research interests: curriculum development, network activities.
Yuliia Vintoniv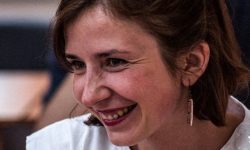 Yuliia Vintoniv, a Ph.D. student at the Ukrainian Catholic University (Lviv, Ukraine), Lecturer of the Department of Pastoral Theology, and Project and Program Manager at the Center for Teaching and Learning. Coordinator of the SL project "Me – the Other" – winning Uniservitate Global Award 2022.
Jan Kamiński, PhD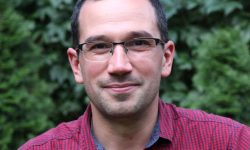 A Landscape architect, Department of Landscape Planning and Design at The John Paul II Catholic University of Lublin, coordinator of Uniservitate project at KUL and Laboratory of Service Learning – Centre for the Education Support KUL. He work by SL method with students of Landscape architecture. Research interests: city landscape, sustainable urbanism and public participation.
Iwona Pietrzak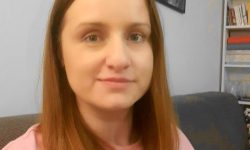 Works in Office for Education at The John Paul II Catholic University of Lublin, project manager with 12 years of experience in managing projects financed by the European Union.  Managing and accounting for projects under Erasmus + (Key Action 1 and 2), EEA, Erasmus for Young Entrepreneurs, European Social Fund. Certified in PRINCE2, Agile.
Marta Tychenko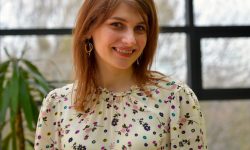 Marta Tychenko, Head of the Student Career Office at Ukrainian Catholic University. She is also a lecturer in the Department of Psychology and Psychotherapy at UCU.  Marta is a specialist in organizational psychology and a member of the Ukrainian Association of Organizational and Labor psychology. Research interests: psychological features of organizational development. Psychological readiness for a professional career, psychological factors of professional career development. Career guidance.
Christiane Hoth de Olano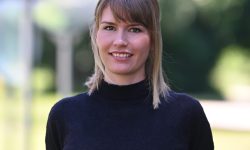 Coordinator of the Hub for Central & Eastern Europe and the Middle East, Uniservitate project. She worked as a lecture for Latin American History at Catholic University of Eichstätt-Ingolstadt, Germany. Now she is responsible for the institutionalization of Service Learning at KU Eichstätt-Ingolstadt.
Olha Mykhailyshyn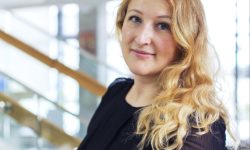 Project assistant of the Uniservitate project at the Catholic University of Eichstätt-Ingolstadt, Germany. Was a Head of Service Learning Centre at Ukrainian Catholic University (Lviv)  and Deputy   Head of the Emmaus Centre at UCU. Has almost 20 years of experience as legal advisor and barrister-at-law.
Małgorzata Łysiak, PhD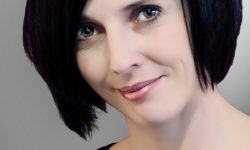 Psychologist, assistant professor at The John Paul II Catholic University of Lublin, Department of Clinical Psychology. Her main scientific interests concern personality, dialogicality, and psychotherapeutic methods, especially the cognitive-behavioral approach. From pandemic times, she accomplish SL projects with students, with the main aim: Youths Help.
Olha Matiychuk, PhD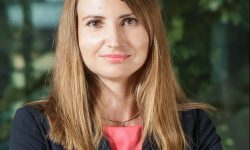 Olha Matiychuk, PhD in Economics, Director of the Center for Teaching and Learning Excellence, PhD in Economics: 15+ years of professional experience in teaching, management, and research; 3 years of mentoring the implementation of Service Learning at UCU. Research interests: education, motivation and labor remuneration, rural development, and corporate social responsibility; active citizenship skills, a member of the NGO "Center for Social Innovation".
Anna Badora, PhD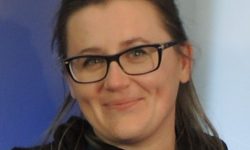 Pedagogist, Department of Didactic, School of Education and Pedeutology at The John Paul II Catholic University of Lublin. Coordinator of the project "Preschool and early childhood pedagogy students' response to current educational difficulties and problems: covid pandemic and war in Ukraine" – honourable mention in Uniservitate Award 2022. Research interests: creative activity, network activity, ecological education of younger school-age children, abilities, art therapy, issues of tutoring and mentoring.
Eman Abu Sa'adeh, PhD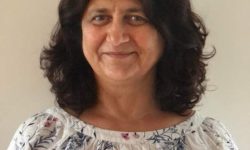 Eman was born in Beit Sahour, Palestine. She received her Bachelor's degree in Social Work with a minor in Psychology from Bethlehem University in 1989, and a Master's degree in Social Work with a specialization in working with families and children from the University of Minnesota in the United States.  Iman worked in Palestine at the Rehabilitation program of the victims of the Intifada run by the YMCA, and supervised the social and psychological specialist team in the program, in addition to her work as a part-time lecturer in the Department of Social Sciences at Bethlehem University.
In 2003, she obtained a PhD in Social Work from Ohio State University.  Her research interests are focused on mechanisms and strategies for strengthening the capacity of local communities and raising awareness for community participation in addressing social issues that affect individuals and communities.
Currently, Iman is a part-time lecturer at the Catholic University of Social Sciences in Cologne, Germany.  She also works with the Family Counseling Program for Children and Youth in Caritas in Bonn, Germany, working with refugees by strengthening their resources and developing programs, workshops, and lectures to help them adapt to the challenges of their new lives.  She is also a part-time lecturer in the Master in Social Work program at Bethlehem University.
Brother Peter Iorlano, FSC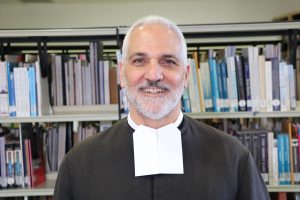 Brother Peter Iorlano, FSC is a member of the De La Salle Christian Brothers. Brother Peter has a BS in Biology and Religious Studies, a Masters in Social Work, and a Masters in Human Development.
Brother Peter came to Bethlehem University in August 2004 serving as the Coordinator of Institutional Values and as a teacher. Until May 2020 he taught students in the Intensive English program and Developmental Psychology to nursing students. He was then appointed to the position of Vice President for Human Resources.
Immediately prior to coming to Bethlehem University, Brother Peter served on the Leadership team of the Long Island-New England Province of the Brothers. His other professional experiences include counseling at-risk adolescents and their families, teaching and providing student services in a K-12 school, school administration, and work with young adults (university students and graduates) in career counseling and faith formation.
Bilal Salameh (No Abstract)