Bethlehem University warmly welcomed Rector Ignacio Sánchez of the Catholic University of Chile and his wife, Dr. Salesa Barja, on Friday, as he visited the university aiming to fortify academic collaborations between the two institutions.
Rector Sánchez's visit comes on the heels of an already flourishing partnership funded by the Bethlehem 2000 Foundation in Santiago, Chile. This has been happening since 2016 and the Catholic University of Chile has been hosting Nursing Students from Bethlehem University for a four-week educational stays each summer.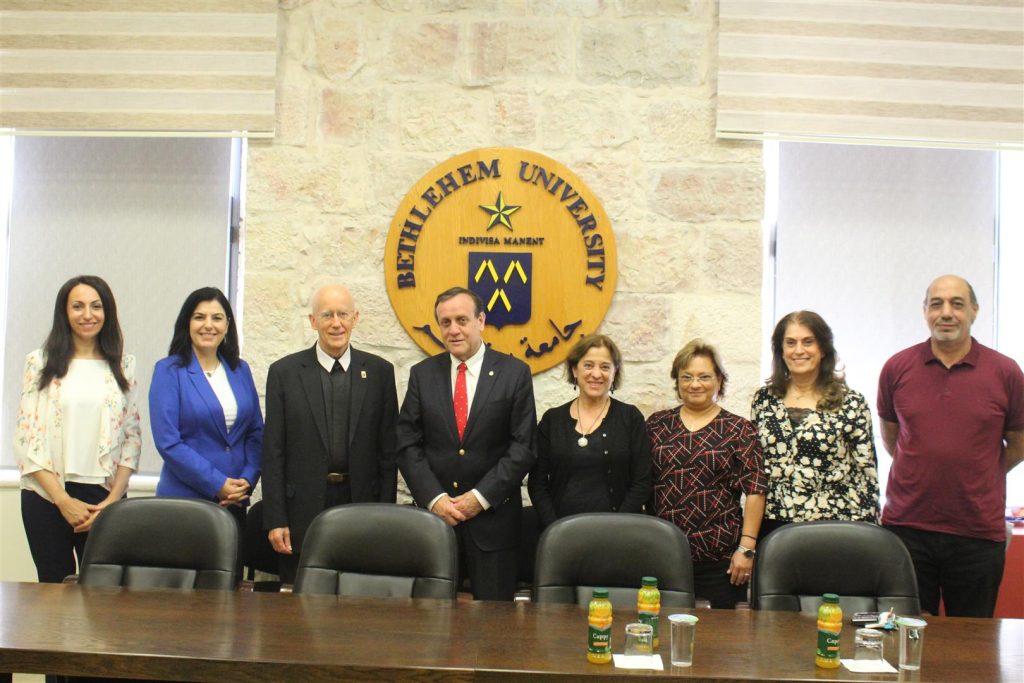 The primary objective of this visit is twofold. Firstly, Rector Sánchez intends to meet with the individuals who have been instrumental in past arrangements to acknowledge their contributions. Secondly, he aims to establish a dialogue with those who will be responsible for future collaborations.
Beyond the Nursing faculties, Rector Sánchez is also keen on exploring possibilities for partnerships in the Business and Arts sectors. He has engaged with various faculty members and deans to discuss options for future academic exchanges and collaborative research.
Upon their arrival from Jerusalem on Thursday 31 August, Brother Peter Bray, the Vice Chancellor of Bethlehem University, hosted Rector Sánchez and Dr. Salesa Barja for a lunch meeting with Dr. Irene Hazou the Academic Vice President, and Ms. Mariam Awad, Dean of the Tarek Ahmad Juffali Faculty of Nursing and Health Sciences who have been vital to the success of the Chilean exchange program.
On Friday morning, a more detailed meeting was held in the Executive Conference Room, where Rector Sánchez met with Dr. Iman Sacca the new Academic Vice President, Ms. Salam Awwad the new Dean of the Faculty of the Tarek Ahmad Juffali Nursing and Health Sciences, Dr. Fadi Kattan, Dean of the Schucri Ibrahim Dabdoub Faculty of Business Administration, and Dr. Omar Abed Rabbo, Chair of The Department of Humanities. In addition, Ms. Vivian Ghobar, the representative of the Bethlehem 2000 Foundation of Chile in Bethlehem, was present, as she facilitated the visits of the students. The goal was to delve into prospective avenues of academic collaboration that can enrich the experiences of students and faculty alike at both institutions.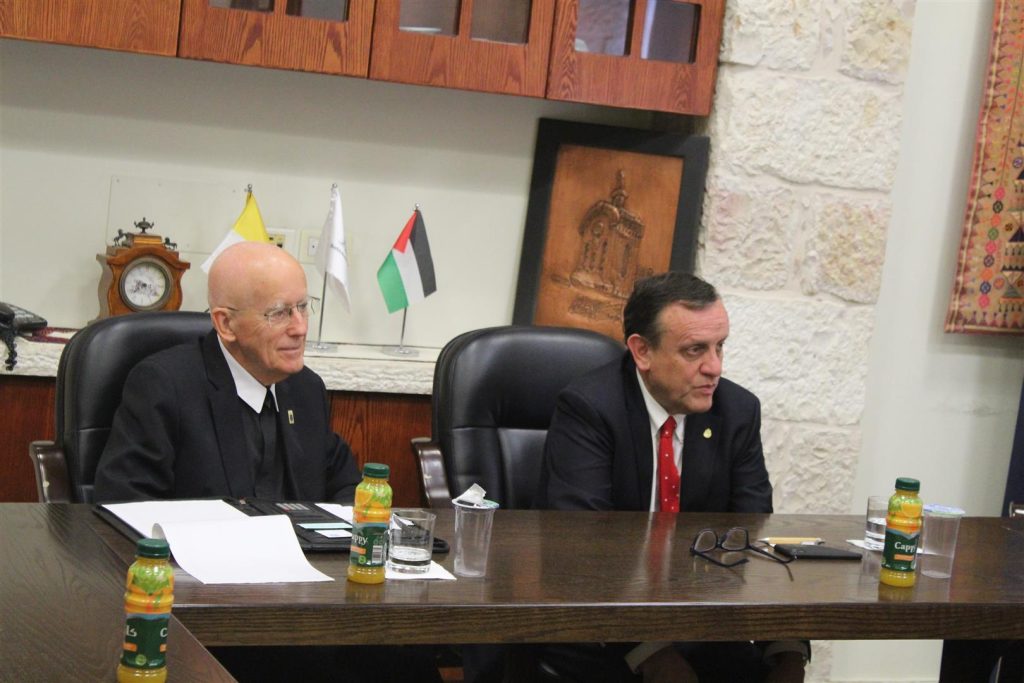 As Bethlehem University continues to strive for academic excellence and broaden its international partnerships, the visit by Rector Ignacio Sánchez symbolizes a significant step in that direction. Both universities are hopeful that this will mark not just a continuation, but an expansion of their collaborative endeavors.