Bethlehem Business Incubator – BBI within the Faculty of Business Administration at Bethlehem University held a momentous Graduation Ceremony to celebrate the remarkable accomplishments of youth, women, and youth with disabilities who have actively engaged in all facets of the Tourism Innovation Hub programs and pillars. The event served as a platform to not only acknowledge their achievements but also to raise awareness within the community about the transformative impact of these initiatives.
With over 113 participants, the ceremony commenced with opening remarks starting with Vice-Chancellor of Bethlehem University, Brother Peter Bray followed by remarks by UNESCO representative, the Ministry of Higher Education and Scientific Research, and the Belgian Development Agency (ENABEL).
In their remarks, the speakers underscored the significance and collaborative nature of the Tourism Innovation Hub initiative. The heart of the ceremony lay in the interactive sessions, featuring a diverse group of youth who represented each program within the TIH. These passionate individuals shared their personal experiences and the profound impact of their involvement with TIH programs.
During the ceremony, the TIH team made a significant announcement, confirming the sustainability of the TIH. A new call for applications was unveiled, signaling the forthcoming opportunity for a new cohort to participate in the incubation program within the tourism sector.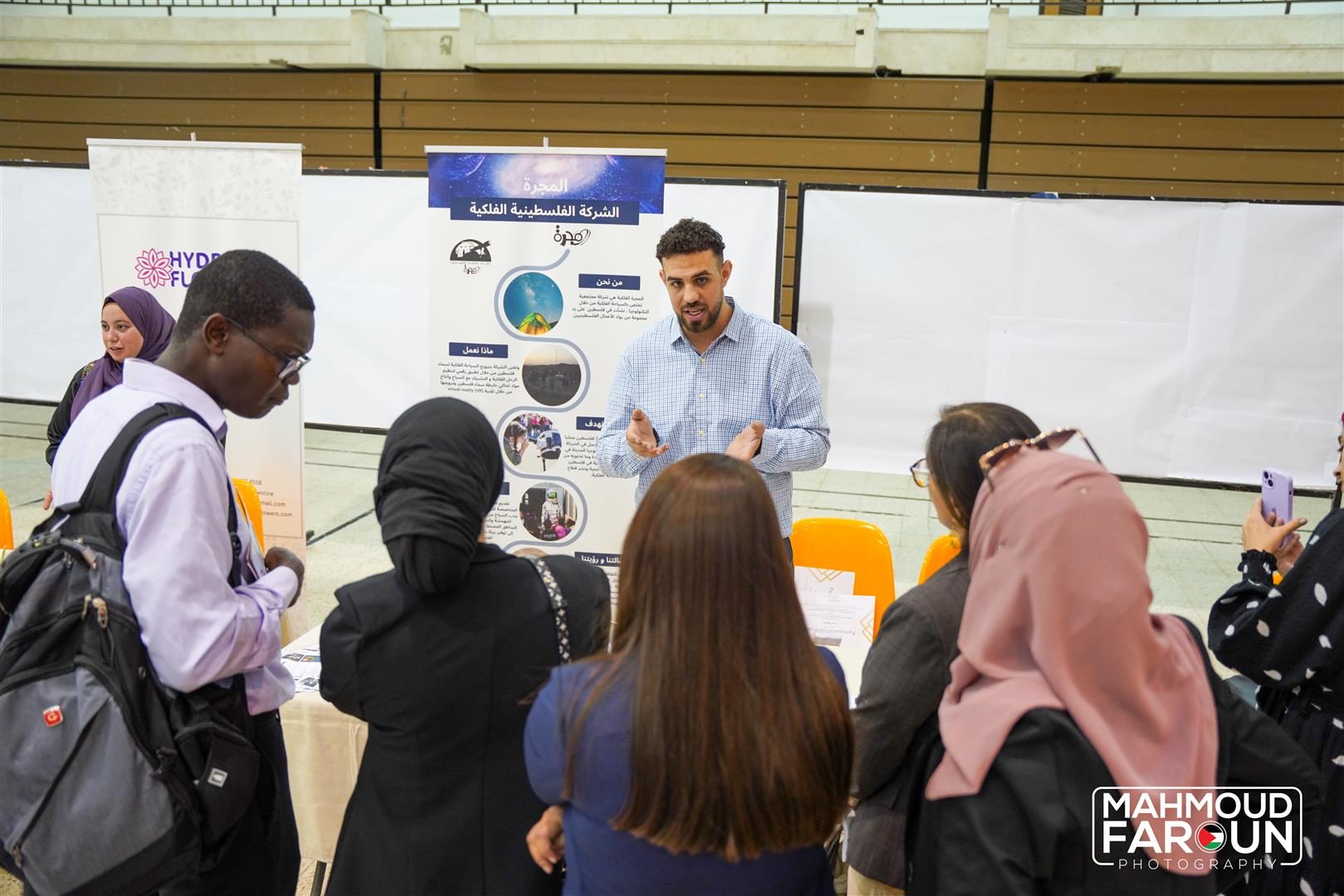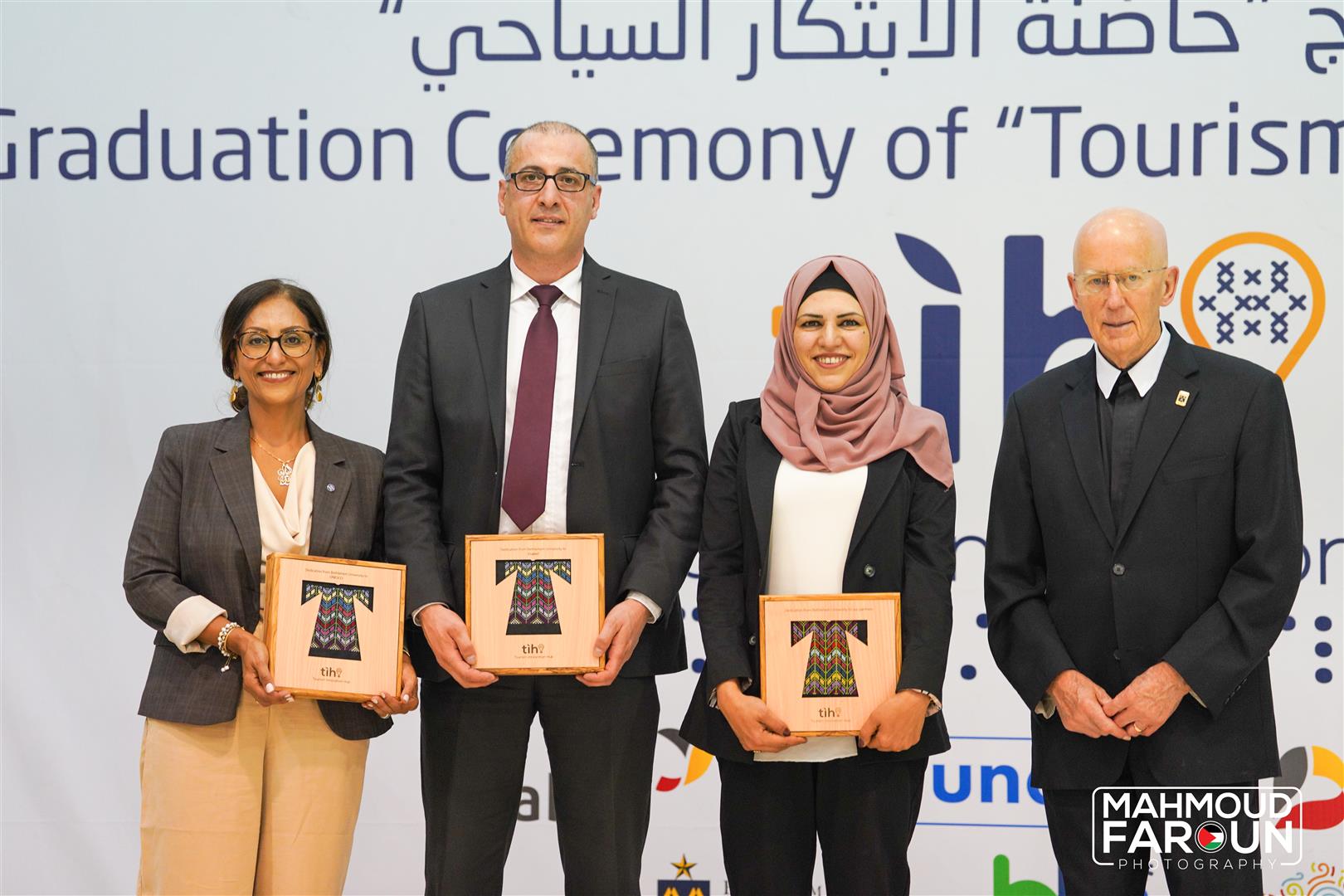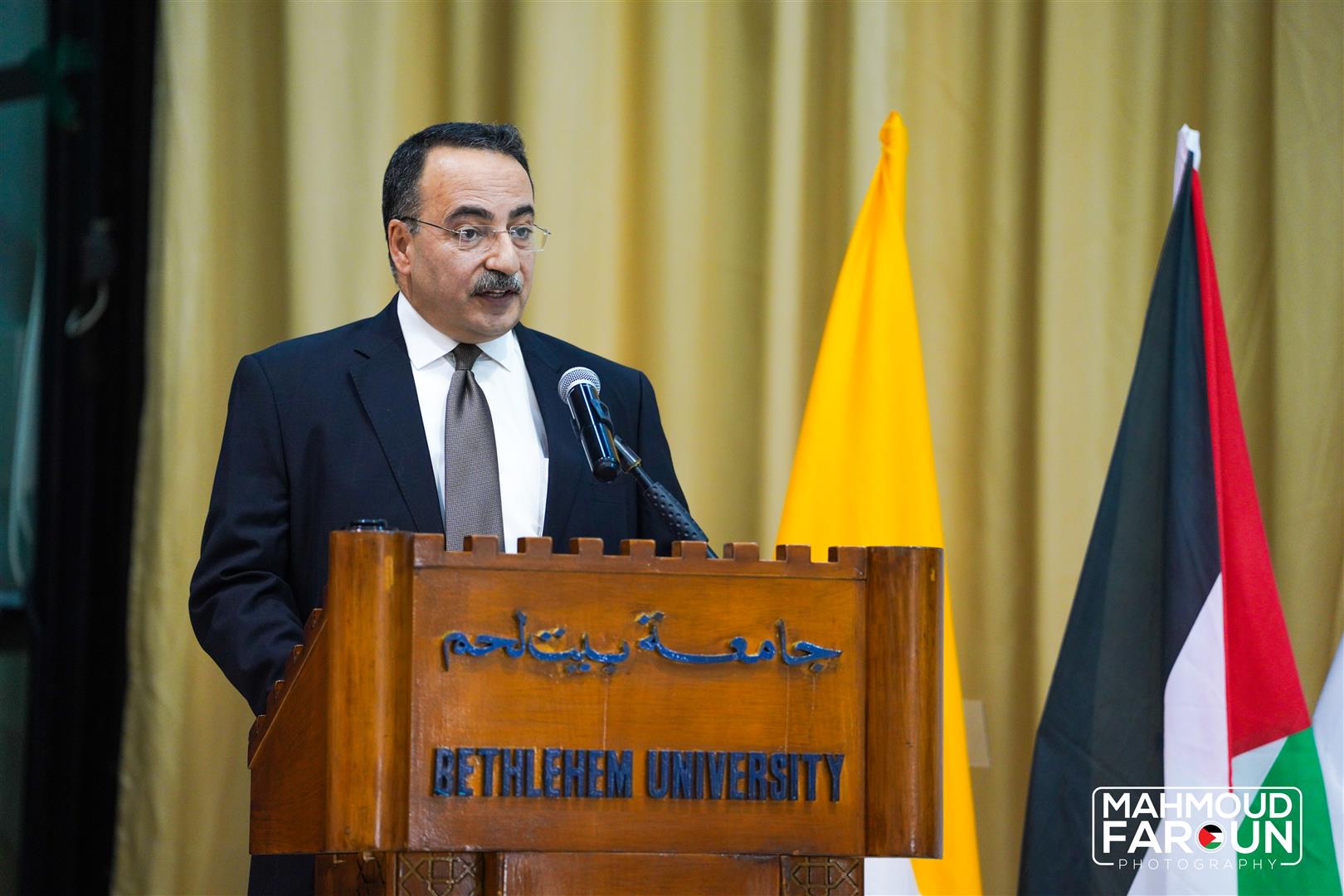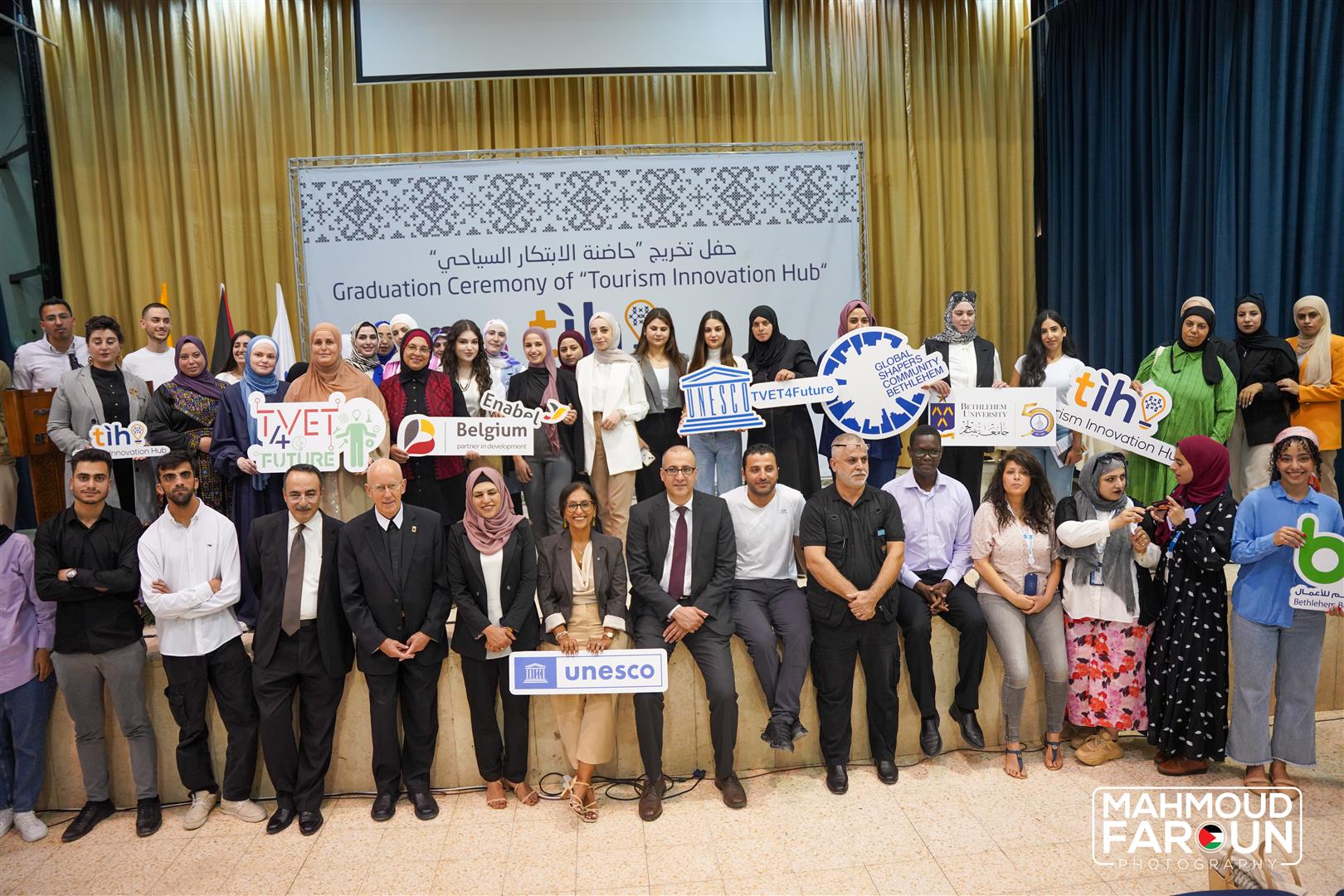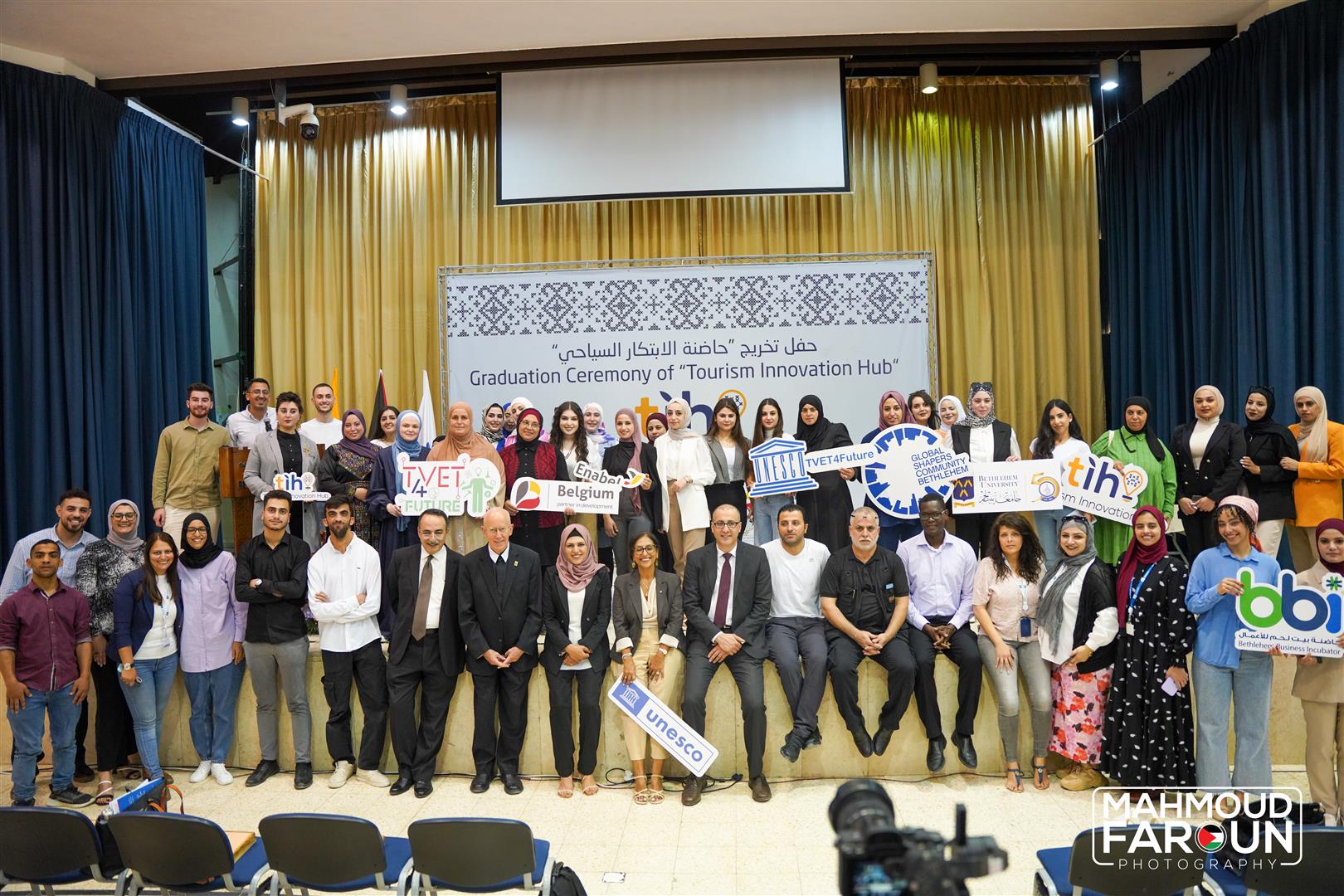 Additionally, the ceremony featured the Tourism Innovation Hub Bazaar, offering a platform for incubated startups and Micro, Small, and Medium-sized Enterprises (MSMEs) in the tourism sector to showcase their products and services in the labor market. This opportunity was made possible through the active participation of supporting organizations, including UN agencies, international and local institutions, private sector representatives, and government bodies. The Bazaar not only celebrated entrepreneurship but also facilitated connections and collaborations between emerging businesses and key stakeholders. Furthermore, the Bazaar opened the floor to BU students to see practical role models of innovative ideas and MSMEs opportunities to start their own businesses.
The Graduation Ceremony exemplified the core principles of the TIH. Over 300 youth, females, and youth with disabilities were involved in the project. The TIH served as a testament to the commitment of Bethlehem Business Incubator – BBI and Yunus Social Business Centre – YSBC at Bethlehem University in shaping opportunities and safe spaces for the Palestinian youth.