Last summer, Dr. Fadel Alsawayfa, Chairperson of Early Childhood Education Department and the Coordinator of the Master's Program in Creative Pedagogies and Community Practices, embarked on a two-month research fellowship at the Center for Interdisciplinary Studies in Society Culture, Concordia University, Montreal, Canada. Dr. Alsawayfa's short research stay was made possible through funding from the Palestine-Quebec Science Bridge, in coordination with the Palestine Academy for Science and Technology (PALAST).
During his fellowship, Dr. Alsawayfa collaborated with Prof. Patrick Leroux on a research project titled, "Imagining the Past and Remembering the Future through Poetry and Drama Performance."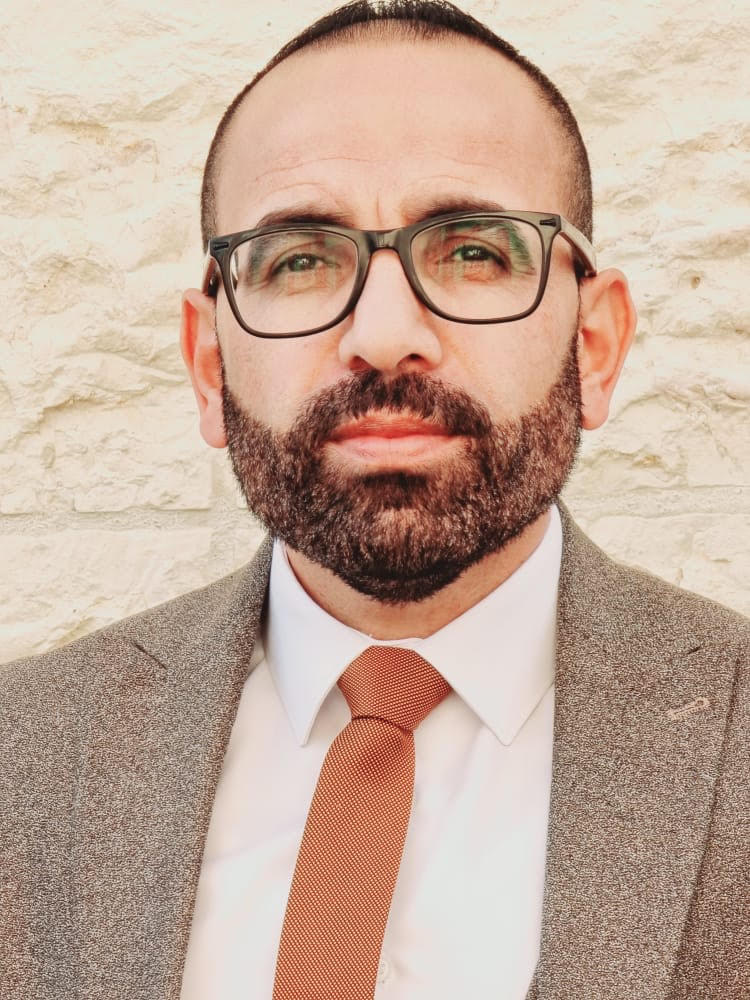 In this project, Dr. Alsawayfa pursued two primary objectives. First, he attempted to develop collaborative research to explore the use of poetry, drama performance and autoethnography as methods of self-study research and self-representation. He demonstrated how these creative approaches not only aid in remembering the past and environing it, but also in "remembering" the future. Second, he explored the potential of creative pedagogies such as poetry, drama performance and autoethnographic writings in provoking and stimulating thinking, foster understanding and provide an opportunity for meaning-making, and employed in analyzing, presenting and disseminating research results.
This project grows out of Dr. Alsawayfa's qualitative, participatory and creative research methodologies. Dr. Alsawayfa earned his professional doctorate degree in education, EdD, from the University of Chester, UK, in 2019 through a HESPAL Scholarship. His doctoral thesis, "Travelling to the top of the mountain: The use of poetry to explore Palestinian and Arab teachers' perceptions and experience of their participation in a drama in education summer school," reflects his passion for creative arts-based pedagogies.
He firmly believes in the power of participatory and creative research methods to decenter rational-cognitive ways of knowing and foster active engagement in the research process in all fields of study, not only education. Such methods are extremely important for developing research rooted in people's lived experience.
His innovative use of arts-based research methods has allowed him to fomalise research links and garnered him recognition in the field. He was thus able to publish important studies in leading journals in the field and to sign a book contract with the prestigious Brill Sense Publishers.
During his stay in Canada, Dr. Alsawayfa showcased his research at an event hosted by the University of Concordia's 4th Space. Through poetry and drama, he narrated his personal experiences with oppression and injustice as a child growing up during the First Intifada. The event, attended by undergraduate and postgraduate students, faculty and the public, culminated in a vibrant discussion on his work and pedagogical approaches.
Dr. Alsawayfa hopes that researchers, undergraduate, and postgraduate students embrace self-reflexive methodologies, allowing them to narrate their stories and lived experiences authentically. He also hopes that poetic inquiry and drama performance will be widely adopted as creative pedagogies and arts-based research approaches, emphasizing their potential to foster creativity and give voice to participants through the development of arts-based participatory research.