Mr. Philip Daoud
Assistant Vice President for Information Technology Services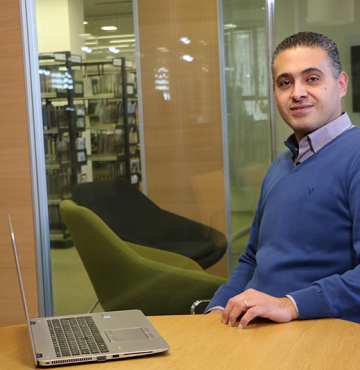 Ground Floor, Library, L-003
pdaoud@bethlehem.edu
022741241 ext. 2312
Message from AVP for ITS
Welcome to the Information Technology Services Office (ITS).  We are a service office at the University focused and committed to providing the best possible level of technology services, infrastructure, and support to our students, faculty, and staff.  The entire ITS team performs their duties with the following core values in mind: service excellence, reliability, security, and innovation.
The ITS Office takes a proactive and collaborative approach to deliver reliable, innovative, and sustainable technologies to meet the needs and demands of the University community.  The Office strives to deliver services and solutions that enable a quality user experience and increase staff effectiveness and efficiency.  In addition, we constantly explore and encourage the creative and innovative use of technology.
The ITS Office provides support to the entire University in the following major functional areas:
Systems administration and operation
Network infrastructure
Using Technology in Education / Instructional Technology
Administrative and academic computing
Support and end-user training
Computer labs and computing resources
Every member of the ITS team is looking forward to serving you and the entire University community.