Mission and Objective
The mission of the Shucri Ibrahim Dabdoub Faculty of Business Administration is to prepare students to participate successfully in today's business world through education and training. The Faculty provides a career training system with a professional faculty. The administrators, staff, and faculty are committed to the growth of the students as individuals, and recognize that the student is the heart of our operation and the purpose of our programs.
About the Faculty
The Shucri Ibrahim Dabdoub Faculty of Business Administration was first established in 1973.  Since that date, the faculty has offered a BA in Business Administration. Like other faculties from the inception of Bethlehem University, it started by having  very few students.
During its early times, the faculty offered one major, Business Administration. In 1992 a new major leading to Bachelor degree in Accounting was added to the programs offered by the faculty, due to the noticeable need in local markets for accountants. Since then, the accounting program has undergone several changes and adjustments to make it more appropriate to the markets' needs.
In the same year of introducing this new major, the School of Business was divided into two departments: The Business Department and The Accounting Department.
In 2005, the School of Business Administration was able to obtain the accreditation to start the first Masters Program at Bethlehem University. The Masters in International Cooperation and Development (MICAD) was offered to serve the needs of the local markets for graduates who are equipped with the needed skills in the field of development and cooperation. All of the graduates of this program are successfully employed by local and foreign NGOs as well as UN agencies, USAID offices, and Palestinian Public Offices.
Faculty of Business News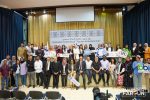 September 25, 2023
Bethlehem Business Incubator – BBI within the Faculty of Business…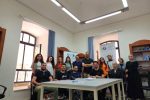 August 25, 2023
Hosted by Bethlehem Business Incubator (BBI) and Yunus Social Business…
Upcoming Events
No Events Available
Email
email@bethlehem.edu