Mission and Objective
Our mission is to train our students to be highly qualified individuals willing to take responsibility for society and ready to participate in the advancement of cutting-edge technologies and so keep the country competitive in a highly competitive international environment. We promote individual creativity and independency by creating a research culture in addition to excellence in teaching.
Vision
Our vision is to provide an educational platform of high international quality, to be leaders in scientific research, and to build long-term relationships with industry locally and internationally.
Faculty of Science News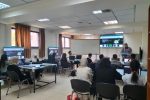 May 25, 2023
In a collaborative effort between the Department of Software Engineering…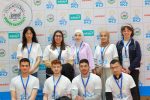 April 27, 2023
Bethlehem University's Software Engineering students recently took part in the…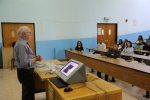 April 25, 2023
The Faculty of Applied Sciences, Technology, and Engineering organized a…