Mission and Objective
The Department of Mathematics offers a Bachelor of Science with a major in mathematics. The department aims at developing the students' skills of critical thinking, initiative, and creativity and preparing an individual for a career not only in teaching but also in firms, banks, governmental and non-governmental organizations, statistics, and others. The department also prepares the student to pursue graduate studies in mathematics and related fields. It also offers service courses to other departments.
One of the program teaching goals is to help the student discover both the importance and beauty of mathematics by combining different teaching and learning approaches and not relying completely on lectures.
Faculty of Science News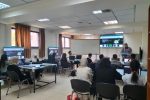 May 25, 2023
In a collaborative effort between the Department of Software Engineering…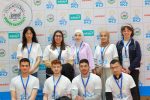 April 27, 2023
Bethlehem University's Software Engineering students recently took part in the…
Upcoming Events
No Events Available