Nadia Bani Shamsa
Director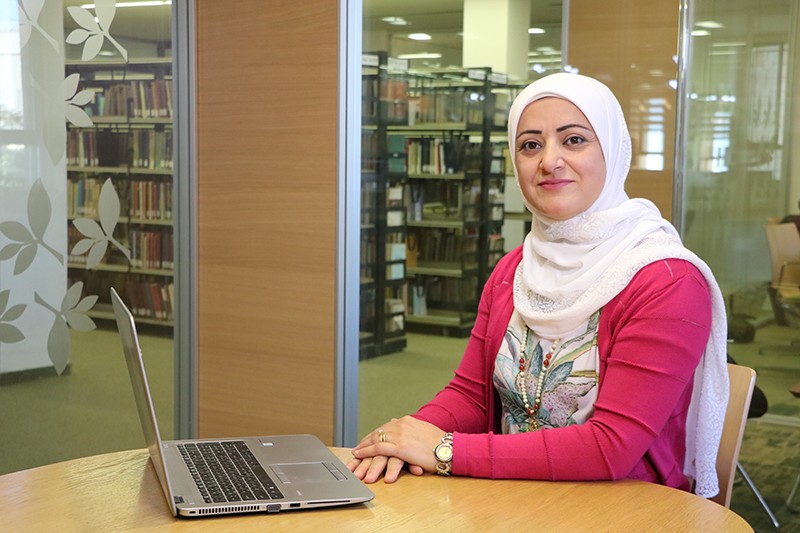 Br. Vincent Center,
Rue des Freres,
Bethlehem
nbshamsa@bethlehem.edu
+970-2-274-1241 Ext: 2062
Arabic School for Foreigners
The Arabic School for Foreigners at Bethlehem University has been a popular choice for students for the past 18 years. Our programs utilize special methodologies, and our course materials are designed by professors who are experts in teaching Arabic, particularly to nonnative speakers. Our teachers are well-trained and qualified to teach both colloquial and classical Arabic to foreign students.
We provide our students with the opportunity to live in a serene city with comfortable accommodation and delicious food. We strongly believe that students who learn the Palestinian dialect first can easily learn Fusha or Modern Standard Arabic. We encourage universities to consider sending their classes to Bethlehem University to establish a solid foundation in spoken Arabic.
In addition, we also provide:
Access to highly qualified and licensed academic educators who are passionate about teaching Arabic to non-native speakers.
A stimulating learning environment that encourages students to engage in critical thinking and active participation.
Realistic and hands-on learning experiences that help students develop practical Arabic language skills.
A personalized and hospitable environment that respects students' individual needs and cultural backgrounds.
Field visits and cultural interactions that give students a deeper understanding of Palestinian culture and customs.
Mission and Objectives:
Our mission at the Brother Vincent Malham Center is to provide a comprehensive Arabic language program to students from all over the world. Our center offers an exceptional combined experience of language and culture, giving students a unique opportunity to immerse themselves in the Arabic language and the Palestinian culture.
Additionally, we organize cultural activities and trips to introduce our students to the local culture and customs. Our aim is to create an inclusive and supportive environment that fosters intercultural understanding and appreciation.
BVMC Offers Arabic Language Learning to Foreigners:
Beginner, Intermediate, and Advanced Levels
Transferable credit and/or non-credit auditing
Palestinian Colloquial and/or Standard Arabic
Group, Customized, and Individual Learning Options
Flexible Scheduling