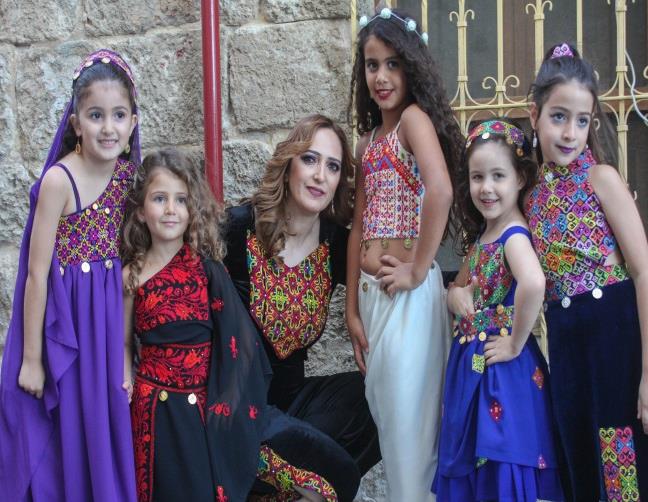 Heidi Hannouneh / Khair is an artist and fashion designer from Beit Sahour, where she grew up and was inspired by her father to become a fashion designer. She digs into the precious treasures of Palestine, works to highlight them and sweep away the dust of history from them, and present them in a youthful, modern, and innovative manner in order to ensure their permanence and continuity in a clear message and express a deep determination to challenge the attempts to obliterate the Palestinian identity.
Heidi, who is a mother of five children, appreciates the idea of ​​presenting Palestinian heritage, whether in clothes, accessories, jewelry, bags and scarves, especially when it comes to designing traditional fashion with a modern touch for children.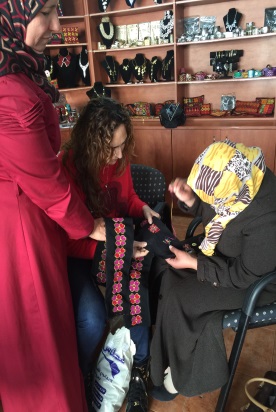 She has been working in fashion design for more than 20 years. In 2008, Heidi Hannouneh opened a store in Bethlehem to be able to meet the increased demand for her products. She named it Heidi Fashion. Today, she employs three staff in her store and a further 14 local women are involved in the production of textiles and jewelry.
Her clothes and her jewelry are a mix of the old and the modern styles, with traditional embroidery a distinctive feature of much of her work. Her collections have been demonstrated at fashion shows across Palestine, especially in Nablus, Jerusalem, Ramallah and, of course, in Bethlehem. When she participated in a fashion show in France, orders followed from customers in France and the United States. Her next goal is to see more of her clothes and jewelry being sold beyond Palestine.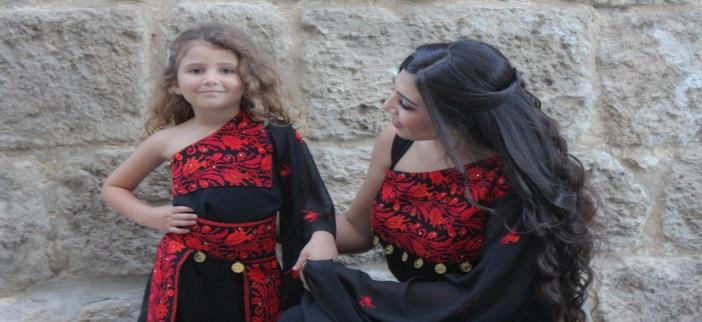 Heidi Hanouneh's career began nearly 20 years ago in the field of fashion design, but she turned to recycling and reviving traditional costumes in 2007, as she discovered that every stitch on the canvas has a story of a Palestinian village or city and that it deserves to live even after these villages disappear and their names and landmarks change.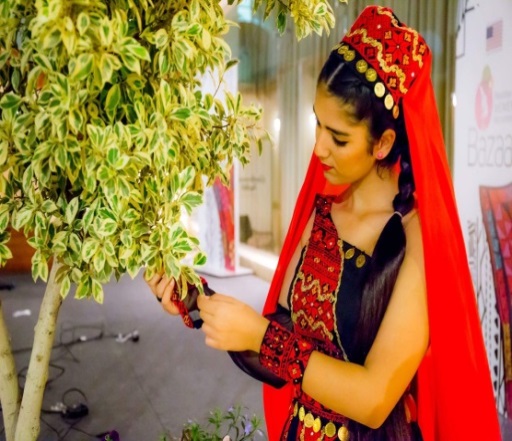 Her journey in this field actually started when a fashion show was organized and done at the Institute of Textile and Fashion in Beit Sahour and attended by designers from Germany. The fashion show participation was through designs inspired by the Palestinian heritage. Heidi focuses on handmade design on clothes, especially weddings, engagement and events clothes.
She is very particular in choosing the appropriate colors for the embroidery, the mix of colors together is very important to be eye catchy and suitable for different people, and she ensures the beauty of the dress and its suitability for the person wearing it and also the occasion for wearing it and in addition to the diversity of designs to make sure that it suits the tastes of the different people from different places and of course not forgetting about our heritage and keeping it alive.
---