Dean of Students De La Salle Building, D-101b
022741241 ext. 2244
Mission Statement
The Office of the Dean of Students seeks to:
Achieve the highest degree of awareness and development of the student body;
Progress qualitatively and efficiently in the academic, social, and cultural development of the students; and
Create young leaders with a feeling of belonging and openness to their important role in pursuing, supporting, and supplementing the steadfastness of the people of Palestine in achieving their aspirations.
Message from the Dean
As chief academic officer of Bethlehem University, I am responsible for providing strategic vision, leadership, and management for Academic Affairs with the support of and in consultation with the senior academic officers, deans, chairpersons, and a dedicated qualified faculty. We are deeply committed to providing excellence in all areas of teaching, scholarship, and service through our five faculties and Institute of Hotel Management and Tourism. We are dedicated to our Lasallian mission and values, and committed to provide our students a supportive environment that promotes their success.
Bethlehem University News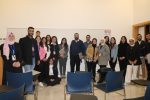 March 3, 2023
In cooperation of the Dean of Students Office at Bethlehem University, the Hult…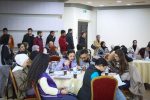 February 21, 2023
Eight Bethlehem University students participated under the supervision of the Dean of Students'…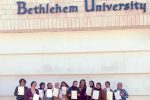 December 10, 2022
The Counselling office in cooperation with Muntada Al Jinsaniyeh implemented a training workshop…
Upcoming Events
No Events Available