Mission
Our mission is to uphold and strengthen the university's reputation, image, and values. We strive to raise awareness about Bethlehem University, promote its academic profile, and draw attention to the impact our alumni, faculty, staff, and students have, on local and international levels. MarCom is the custodian of the Bethlehem University Brand and is the resource for campus communication, internally and externally. We also strive to make the experience of our visitors and donors to campus enjoyable, fruitful, and informative especially with regards to how their donations are employed.
Objectives
In an effort to further promote the mission of Bethlehem University to provide quality teaching, research, and community service, the MarCom works
• To assist Faculties, Departments, Centers, and the Administration with media outreach, visual branding, publications, and website design services.
• To enhance and promote a positive image of Bethlehem University.
• To raise awareness of Bethlehem University's programs and achievements through publications and media.
• To Create an interactive relationship with our Alumni and increase their engagement with the university.
• To increase the enrolment of students.
• Invite benefactors to campus and keep them updated about the University matters.
BU News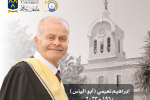 March 30, 2023
It is with deep sorrow, that we announce the passing away of our…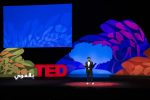 March 27, 2023
Bethlehem University graduate, Adnan Barq '21, was a main TED speaker at the…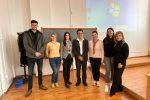 March 22, 2023
Prof. Jamil Khader, Dean of Research and Professor of English at Bethlehem University,…