Mission Statement
The Registrar's Office aims to support the instructional mission of the University through managing student records, facilitating course registration, scheduling classes, issuing final examination schedules, issuing transcripts and certificates, and maintaining the integrity, accuracy, and privacy of all academic student records.
We make every effort to provide services in a professional, accessible, and courteous manner to our students, faculty, administration, parents, and alumni.
Our Mission
The mission of the Office of the Registrar is to support the educational goals of Bethlehem University, with an emphasis on conducting registration and keeping academic records. We accomplish our mission by striving towards excellence in everything we do and seeking out new and better ways of doing our work to better meet the needs of the community we serve.
Latest Posts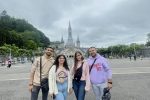 September 25, 2023
Bethlehem University's Institute of Hotel Management and Tourism had the privilege of welcoming…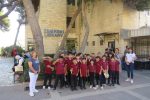 September 25, 2023
On September 19th, 2023, SIRA School students visited the Zbierski Library and Turathuna:…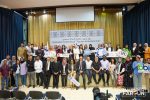 September 25, 2023
Bethlehem Business Incubator – BBI within the Faculty of Business Administration at Bethlehem…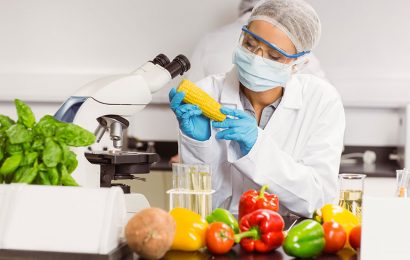 FSS-120 Module: Advanced Food Safety Module Description & Objectives: This capstone Food Safety course will identify and explain HACCP principles and provide students the skills to create a complete HACCP plan and self-inspection. Students will be prepared to pass an international food safety manager certification exam. Module Learning Outcomes: Upon…
Meet Our Featured Instructors
They are highly qualified and trained in their areas
Our Happy Students
Mr. George and Mrs. Breda Shelton have been very strong supporters and generous donors to Bethlehem University since 2015. They live in Arlington, Texas. Mr. George is a CPA and retired Business Executive. Mrs. Breda is a retired Educator with a successful career working in California and Texas. They are lifelong Catholics and were educated in Catholic Schools. In November of 2021, they were blessed to celebrate their 40th Wedding Anniversary with their family. Faith and family direct their living and giving priorities. As a family, they value the importance of education and its transformational power throughout the world. Their association with Bethlehem University Foundation has included Mr. George as a Member of the BUF Audit Committee, and Mrs. Breda a past BUF Board of Directors Member and current Member of the BUF Fundraising Committee.  On April 21, 2022 they became Silver Patrons of Bethlehem University Foundation at the Annual Awards Event in New York City. They started supporting the work of Bethlehem University through the Bethlehem University Foundation in 2015. It was after their pilgrimage to the Holy Land which included a visit to Bethlehem University in Palestine that they made their first contribution, less than 30 days after this visit. Meeting students at Bethlehem University and listening to Br. Peter Bray were informative and heartening to them. For Mr. George and Mrs. Breda, Bethlehem University students are the centerpiece of their attention, affection and inspiration. They admire the dedication of the Bethlehem University Community and its leadership working to provide excellent education in Palestine, which started with the De La Salle Christian Brothers, who have shown an extraordinary tenacity to meet the challenges presented to them throughout the history of Bethlehem University. Mr. George and Mrs. Breda Observed and listened to some of the daily hurdles faced by BU students and staff, including checkpoints on their way to and back from the University, harassments, and limited opportunities. Despite these challenges, Bethlehem University students have found success in numerous professional endeavors.  Through the eyes of Faith, they give to Bethlehem University because they believe that the simplest and most profound connection we all have to each other is being beloved Children of God. They continue to invite people to become donors and support Bethlehem University, as Bethlehem University continues to provide a myriad of giving opportunities, where all contributions have the ability to " Make The Difference " in the lives of students, faculty and research at this very important university in  Palestine . Their message to the Bethlehem University Community: "You are not alone! People of goodwill throughout the world are learning about Bethlehem University. We can all play our part to educate and advocate for issues of importance to you. Know each day prayers are said for your safety, health, educational experiences, and roles as future peacemakers!"
Mr. George and Mrs. Breda Shelton
<b>Valued Member of our Philanthropic Family</b> <span style="font-weight: 400;">Since 1998, Mr. Frank Jungers has been one of the most prominent individual donors to Bethlehem University. He is a major supporter of the Cardinal Foley Hall which will house the Faculty of Nursing and Health Sciences. </span> <span style="font-weight: 400;">Passionate about supporting education, Mr. Jungers showed interest in supporting Bethlehem University after being introduced by his late friend Monsignor John Nolan, who was President of the Pontifical Mission for Palestine and Secretary-General of Catholic Near East Welfare Association ("CNEWA"). </span> <span style="font-weight: 400;">Mr. Jungers states "I believe in the mission of Bethlehem University and all it has done for Palestinian students."</span> <span style="font-weight: 400;">Mr. Jungers and his wife Julie were named Legacy Patrons of the Bethlehem University Foundation. By their generosity, Mr. and Mrs. Jungers invested themselves into the work of the Foundation in its sole mission of supporting and promoting Bethlehem University. </span> <span style="font-weight: 400;">As a tribute to his contribution to higher education and philanthropic activities, Bethlehem University presented Mr. Jungers with an Honorary </span><span style="font-weight: 400;">Doctorate of Humanities, Honoris Causa, at a reception of the Bethlehem University Foundation at the Apostolic Nunciature of the Holy See to the United States in Washington, D.C. in November 2017. </span> <span style="font-weight: 400;">Bethlehem University recognized </span><span style="font-weight: 400;">Mr. Jungers</span><span style="font-weight: 400;"> for his </span><span style="font-weight: 400;">outstanding </span><span style="font-weight: 400;">and steadfast support of the University's educational mission.</span> <span style="font-weight: 400;">In December 2017, Mr. Frank and Mrs. Julie Jungers also established the Frank and Julie Jungers Clinical Supervision of Nurse Trainees Endowment whose purpose is to support the Clinical Supervision of Nurse Trainees.</span> <span style="font-weight: 400;">Mr. Frank Jungers was born on a farm in North Dakota and raised in both North Dakota and Oregon. He served in the US Navy during the Second World War and in 1947 he joined the Arabian American Oil Company ("ARAMCO") in San Francisco. He was transferred to the Kingdom of Saudi Arabia where he rose to become the Chairman and Chief Executive Officer of ARAMCO. He has been a board member of several companies.</span>
Mr. Frank‌ ‌Jungers‌
<span style="font-weight: 400;">Mrs. Suad Husseini Juffali set up an endowed scholarship and an annual scholarship's fund for disabled students. She also generously contributed towards the "Tarek Juffali Faculty of Nursing and Health Sciences" which will enable Bethlehem University to offer first class education to nurses of Palestine for the foreseeable future. </span> <span style="font-weight: 400;">Mrs. Juffali was born in Jerusalem in 1933, and received her primary education in Jaffa, Palestine, but like many was forced to flee Palestine to Lebanon in 1948. </span> <span style="font-weight: 400;">In 1954, a month after she completed her bachelor's degree in Beirut, she got married to the passionate entrepreneur Sheikh Ahmed Juffali in the Kingdom of Saudi Arabia. </span> <span style="font-weight: 400;">She then demonstrated an outstanding sense of civic responsibility by establishing and organizing the first Women's Welfare Society in Saudi Arabia in 1956 and followed by helping and organizing Al-Faisaliyah Women Society. </span> <span style="font-weight: 400;">Mrs. Juffali served as a board member in several institutions globally. </span> <span style="font-weight: 400;">Mrs. Juffali's main contribution to society is the establishment of the Help Center in Jeddah, where she is a co-founder and a Trustee since 1985 to-date. Help Center is a special rehab institution for children with intellectual disabilities. </span> <span style="font-weight: 400;">In addition to the degrees of honorary doctorate in Humane Letters received from Lebanese American University and American University of Cairo Mrs. Juffali received another honorary doctorate from Bethlehem University, in Jeddah, Saudi Arabia, on 30th October 2018, as a tribute to her contribution to education, civic services, and philanthropic activities. </span> <span style="font-weight: 400;">Bethlehem University recognized Mrs. Juffali for her longstanding and steadfast support of the University's educational mission and of Palestine. </span> <span style="font-weight: 400;">In accepting this recognition, Mrs. Juffali stated, "I am inspired by the hard and endless work Bethlehem University is doing to achieve the vision and mission for our youth in Palestine."</span>
Mrs.‌ ‌Suad‌ ‌Husseini‌ ‌Juffali‌ ‌ ‌
Our Awesome Pricing Plans For You
It's very simple to choose your desired pricing plan
BASIC
Access to 30 courses
Example code available
Low quality videos
Certificate after completion
Private sessions
BUY NOW
STANDARD
Access to 50 courses
Example code available
Medium quality videos
Certificate after completion
Private sessions
BUY NOW
PLATINUM
Access to all courses
Example code available
High resolution videos
Certificate after completion
Private sessions
BUY NOW