About the Center
Using largely volunteer efforts and local donations, the Palestine Institute for Biodiversity and Sustainability (PIBS) and its offspring, the Palestine Museum of Natural History (PMNH) and ecological botanical gardens at Bethlehem University were started in 2014. PMNH opened to the public in 2017 and its cultural heritage exhibit (first of its kind in quality in our region) opened April 2019.  Focusing on research, education and conservation, PIBS/PMNH already benefitted tens of thousands of people as well as our environment.
We welcome volunteers local and international and we always have this congenial atmosphere with people of various backgrounds enjoy learning and working together. We provide room and board to volunteers. Join us. To learn more see this short video: https://youtu.be/BPhFLOsEIM0 and visit our webpage https://palestinenature.org
Latest Posts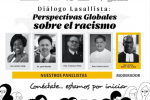 September 28, 2020
Prof. Jamil Khder, Dean of Research and the editor-in-chief of the Bethlehem University Journal,…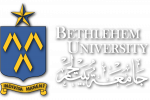 September 25, 2020
دعوة للمشاركة في المؤتمر الافتراضي الدولي الأول تدعوكم عمادة البحث العلمي للمشاركة بتقديم…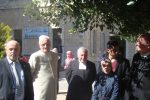 September 24, 2020
Brother Regis-Claude Robbe, FSC Bethlehem University mourns the death of Brother Regis-Claude Robbe,…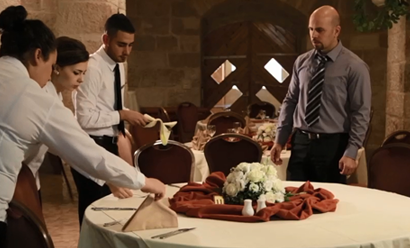 This two year diploma program is designed to prepare students for various jobs in the hotel industry, the primary objective of the program is to provide students with the necessary skills, knowledge, values and attitudes to occupy operational positions in the hospitality industry. Learning Outcomes LO-1.Apply in-depth knowledge and skills…
Meet Our Featured Instructors
They are highly qualified and trained in their areas
Our Happy Students
I thoroughly enjoyed courses from here and hope to expand on my gained knowledge about making apps. The courses as well as the examples are well presented, easy to follow and engaging.
Tony Walker
Apps Developer
The courses here exceeded my expectations in many regards, especially in the depth of information supplied. In a very non-threatening environment, I learned key principles of design that I can implement immediately.
Martin Brian
UI Designer
Excellent content and assignments that build on your knowledge, reinforce, and then expand. I recently secured new employment using PHP and couldn't have done so without the Professional Web Development courses.
David Fahim
Web Developer