Mission Statement
The Office of the Dean of Students seeks to:
Achieve the highest degree of awareness and development of the student body;
Progress qualitatively and efficiently in the academic, social, and cultural development of the students; and
Create young leaders with a feeling of belonging and openness to their important role in pursuing, supporting, and supplementing the steadfastness of the people of Palestine in achieving their aspirations.
Message from the Dean
As chief academic officer of Bethlehem University, I am responsible for providing strategic vision, leadership, and management for Academic Affairs with the support of and in consultation with the senior academic officers, deans, chairpersons, and a dedicated qualified faculty. We are deeply committed to providing excellence in all areas of teaching, scholarship, and service through our five faculties and Institute of Hotel Management and Tourism. We are dedicated to our Lasallian mission and values, and committed to provide our students a supportive environment that promotes their success.
Bethlehem University News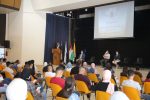 September 22, 2020
The Office of the Dean of Students at Bethlehem University held orientation days…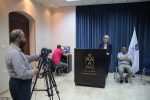 August 11, 2020
Following the outbreak of the Coronavirus in March 2020, Bethlehem University has undertaken…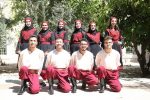 January 10, 2020
"Dancing Dabke is the only thing that helps me get out of the…
Upcoming Events
This is an annual fundraising event where the Palestinian community gathers in Bethlehem to support Bethlehem University.
7:30pm - 11:00pm
Bethlehem