Mission Statement
The Registrar's Office aims to support the instructional mission of the University through managing student records, facilitating course registration, scheduling classes, issuing final examination schedules, issuing transcripts and certificates, and maintaining the integrity, accuracy, and privacy of all academic student records.
We make every effort to provide services in a professional, accessible, and courteous manner to our students, faculty, administration, parents, and alumni.
Our Mission
The mission of the Office of the Registrar is to support the educational goals of Bethlehem University, with an emphasis on conducting registration and keeping academic records. We accomplish our mission by striving towards excellence in everything we do and seeking out new and better ways of doing our work to better meet the needs of the community we serve.
Latest Posts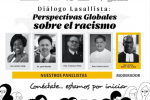 September 28, 2020
Prof. Jamil Khder, Dean of Research and the editor-in-chief of the Bethlehem University Journal,…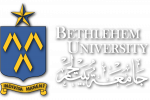 September 25, 2020
دعوة للمشاركة في المؤتمر الافتراضي الدولي الأول تدعوكم عمادة البحث العلمي للمشاركة بتقديم…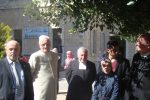 September 24, 2020
Brother Regis-Claude Robbe, FSC Bethlehem University mourns the death of Brother Regis-Claude Robbe,…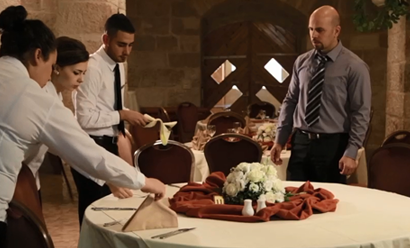 This two year diploma program is designed to prepare students for various jobs in the hotel industry, the primary objective of the program is to provide students with the necessary skills, knowledge, values and attitudes to occupy operational positions in the hospitality industry. Learning Outcomes LO-1.Apply in-depth knowledge and skills…
Meet Our Featured Instructors
They are highly qualified and trained in their areas
Our Happy Students
I thoroughly enjoyed courses from here and hope to expand on my gained knowledge about making apps. The courses as well as the examples are well presented, easy to follow and engaging.
Tony Walker
Apps Developer
The courses here exceeded my expectations in many regards, especially in the depth of information supplied. In a very non-threatening environment, I learned key principles of design that I can implement immediately.
Martin Brian
UI Designer
Excellent content and assignments that build on your knowledge, reinforce, and then expand. I recently secured new employment using PHP and couldn't have done so without the Professional Web Development courses.
David Fahim
Web Developer
Our Awesome Pricing Plans For You
It's very simple to choose your desired pricing plan
BASIC
Access to 30 courses
Example code available
Low quality videos
Certificate after completion
Private sessions
BUY NOW
STANDARD
Access to 50 courses
Example code available
Medium quality videos
Certificate after completion
Private sessions
BUY NOW
PLATINUM
Access to all courses
Example code available
High resolution videos
Certificate after completion
Private sessions
BUY NOW